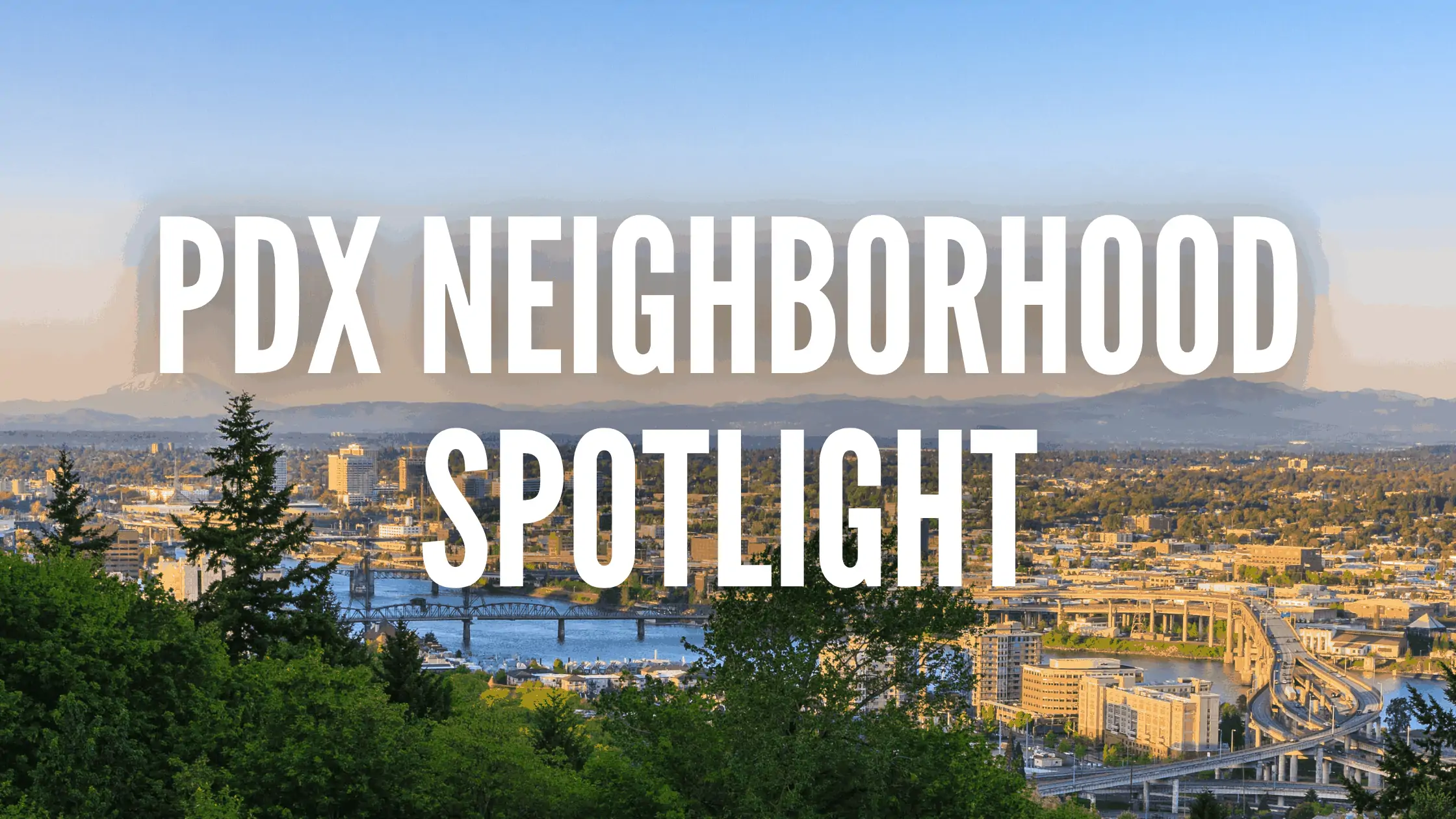 Time for another PDX Neighborhood Spotlight! This month, I'm highlighting the quaint, historic, and oh so charming Multnomah/Multnomah Village in Southwest Portland.
About Multnomah
Multnomah is a neighborhood in the southwest section of Portland, Oregon, centered on the Multnomah Village business district. The community developed in the 1910s around a depot of the Oregon Electric Railway and was annexed by the city of Portland in 1950.
It is bordered by SW 45th Ave. on the west, SW Capitol Hill Road on the east, SW Vermont St. on the north, and I-5 in the south. Exceptions are the area north of SW Nevada Ct. and east of SW 26th Ave. (part of Hillsdale – another great PDX neighborhood!), an area south of SW Multnomah Blvd. and north of SW Dolph St. where SW 48th Ave. is the western border, and an area south of SW Marigold St. where SW Capitol Highway is the western border.
Within Multnomah is a business district called Multnomah Village – also known as "The Village in the Heart of Portland". Multnomah Village offers everything from books to clothing and toys to a diverse array of food and drink options all within an easily walkable distance. The compact pedestrian-friendly "downtown" has the ambience and charm of an earlier period, but the vibe is very modern and maintains an ever-growing fan base that has discovered why Multnomah Village is sometimes referred to as "Portland's Best Kept Secret."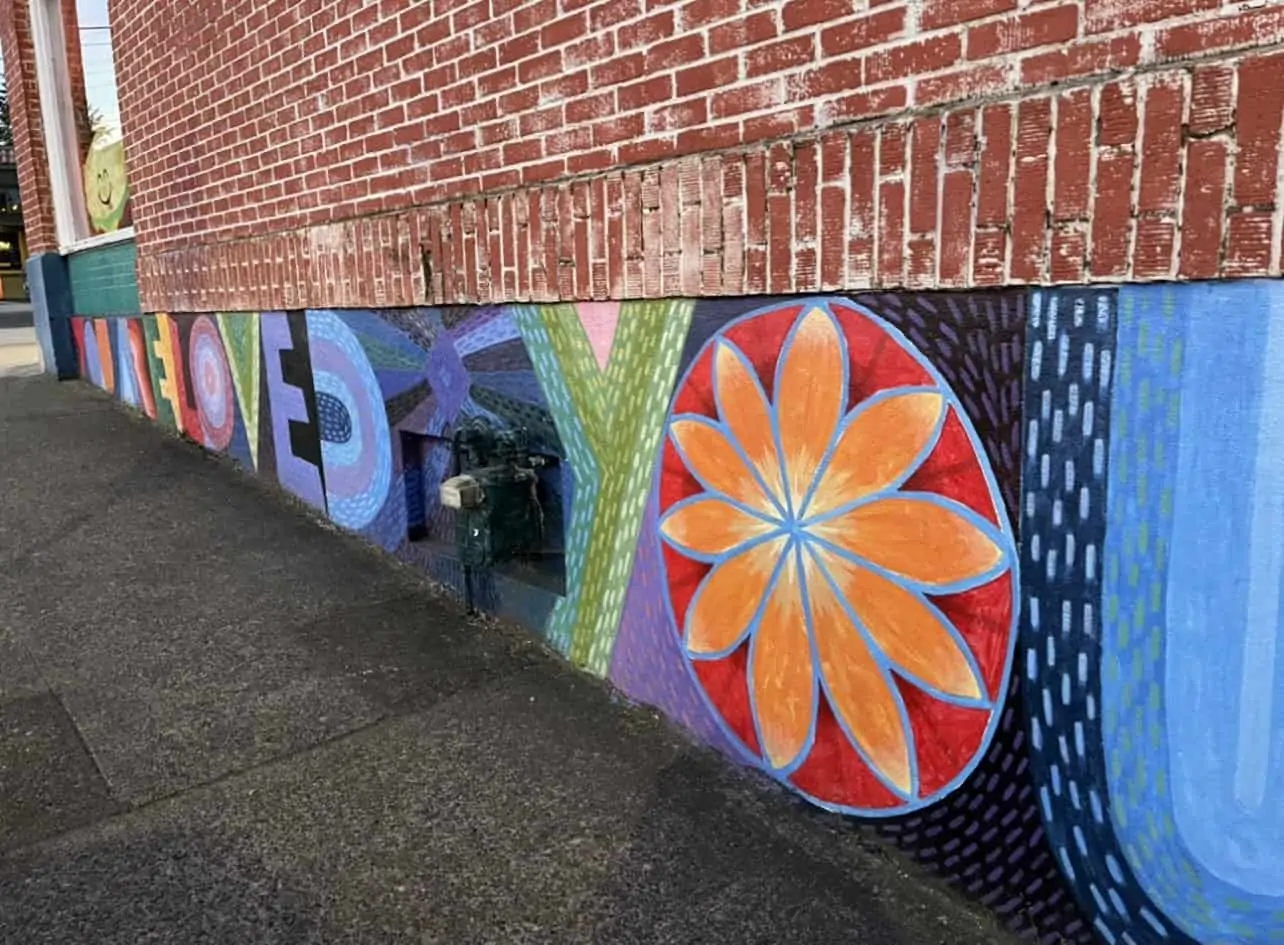 Gabriel Park
Gabriel Park is a little over 90 acres and offers a baseball field, softball field, soccer field, basketball courts, tennis courts, volleyball courts, a skatepark, paved and unpaved paths, reservable picnic sites, and so much more. The park is located between the Maplewood, Multnomah, and Hillsdale neighborhoods of Southwest Portland at 45th Avenue and Vermont Street. Its vast size and plentiful activities makes Gabriel Park an ideal location for small get-togethers while still practicing social distancing.
First Fridays & Multnomah Days
On the first Friday of every month, Multnomah Village celebrates "First Fridays". Eat & shop from morning to night while enjoying special promotions and activities throughout the district.
Prior to COVID-19, Multnomah Village would host "Multnomah Days" on the third Saturday of August each year. The annual Multnomah Days Parade (dubbed "the biggest little parade in Portland") is the neighborhood's old-school street fair, starting with a parade and featuring vendors and performers from throughout the city (and beyond).
You can find more information on these events and event COVID-19 updates here.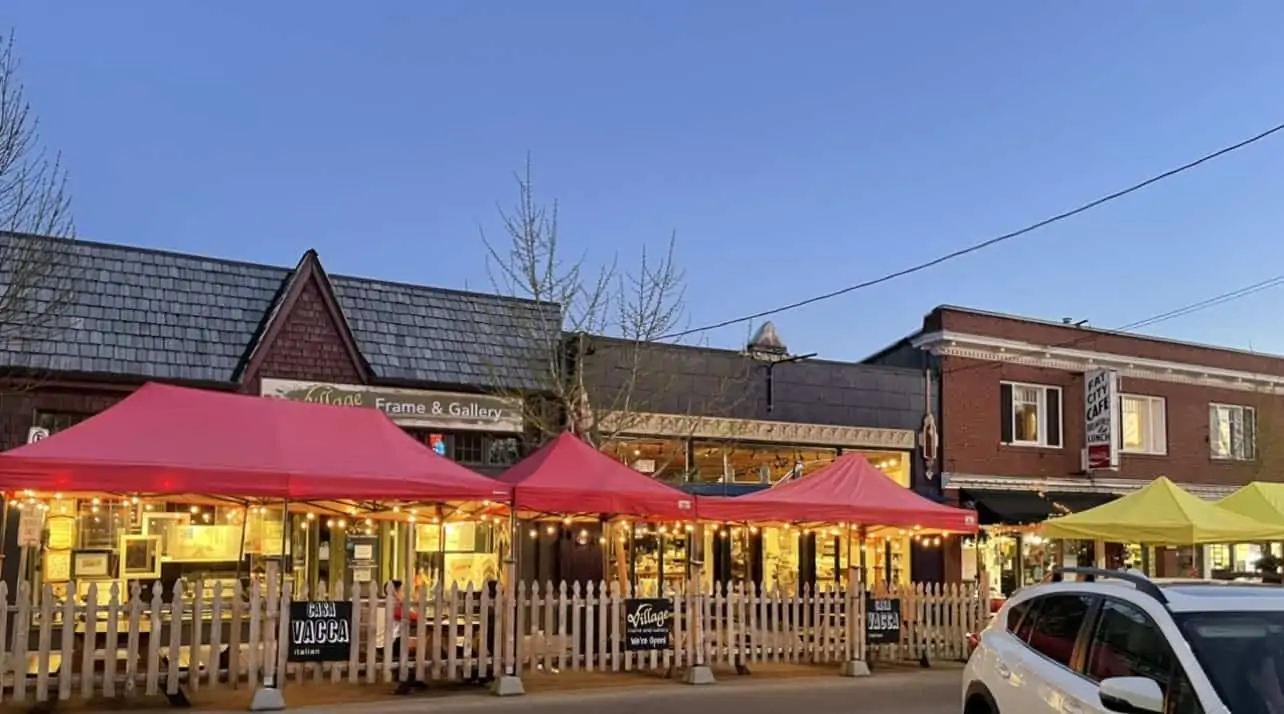 Food/Drink
The French Quarter – Essentially a village "square" filled with food carts and a few boutique shops. Grab some Yoshi's sushi, a delicious iced tea soda from Aesthete Tea, and pick up your seasonal fruit and veggies from the produce stand.
John's Marketplace – Beer and wine drinkers will feel like a kid in a candy store. Not only does this store carry 400+ wines and 1,000+ (some rare & highly prized) beers, you can also sit down, enjoy a beer they have on their rotating tap and order some delicious grub. The Killer Turkey sandwich with avocado is a must.
Marco's Cafe – Located in the historic Nelson Thomas building, Marco's Cafe is full of Multnomah charm. I'd order the chicken fried steak or anything on their daily specials menu.
Lucky Labrador Public House – Also located in a historic building (the 1925 Masonic Lodge), Lucky Lab offers great outdoor seating and is dog friendly. The Mutt pizza + a Super Dog IPA = **chef's kiss**.
Shops
Annie Bloom's Books – An independent bookstore that first opened in 1978. You'll find something for every type of reader there.
JP General – Great shop filled with unique one-of-a-kind items. Shop for home goods, gardening tools, accessories, jewelry, and more.
Arranged & Rooted – Wonderful little plant shop offering a variety of plants, local handmade planters, and very knowledgeable employees.
John's Marketplace – Have to shoutout John's Marketplace again for their massive beer and wine selection.
Market Stats
Multnomah is a highly sought after neighborhood to live in and it's no question why. Here is the Multnomah Neighborhood Association's Vision: "We envision that the Multnomah Neighborhood will remain a place defined by conscientious decision about the preservation of our canopy of trees, open space, and natural areas; limited and thoughtful residential and commercial development; small businesses; and safe streets. It is our vision that the Neighborhood will retain and judiciously improve on its small-town historic charms and small-scale main street Village character."
Right now, the average price of a home in Multnomah is $595,526.95 with prices ranging from $91,000 – $876,000. Like I've mentioned before – it's a seller's market! Click here for a free home valuation.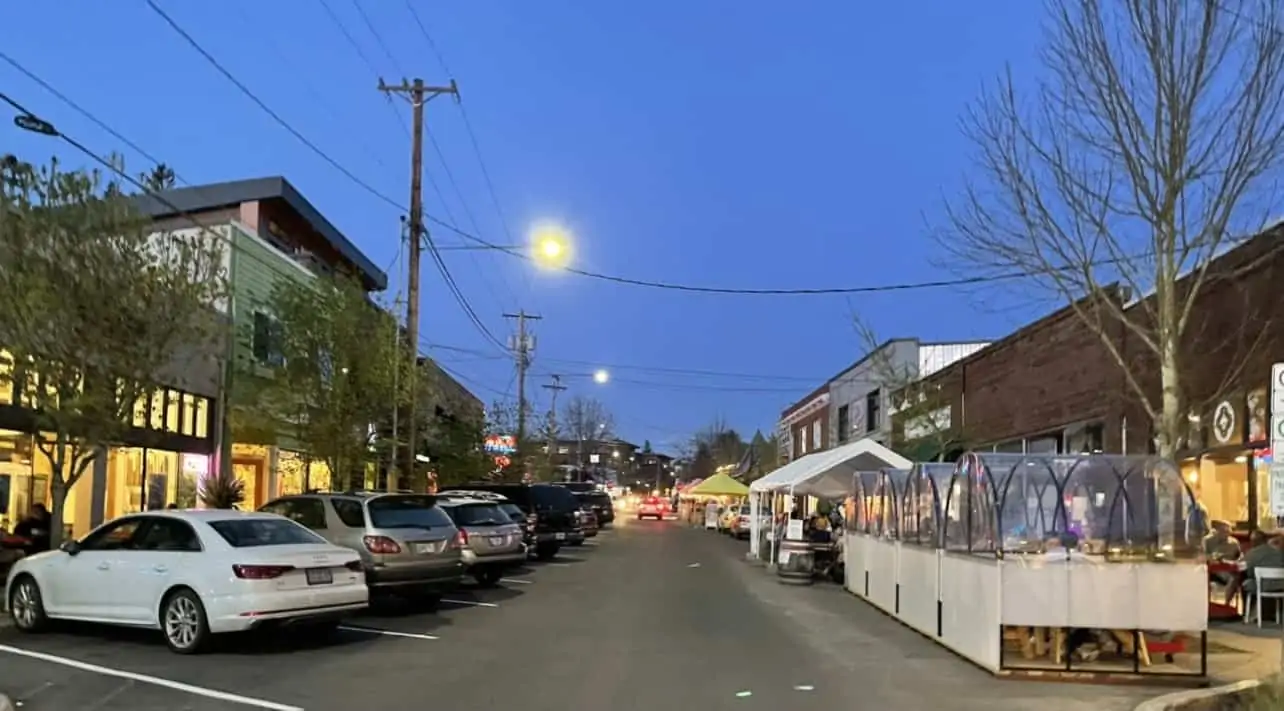 References: Wikipedia, MultnomahVillage.org, and the Multnomah Neighborhood Association.