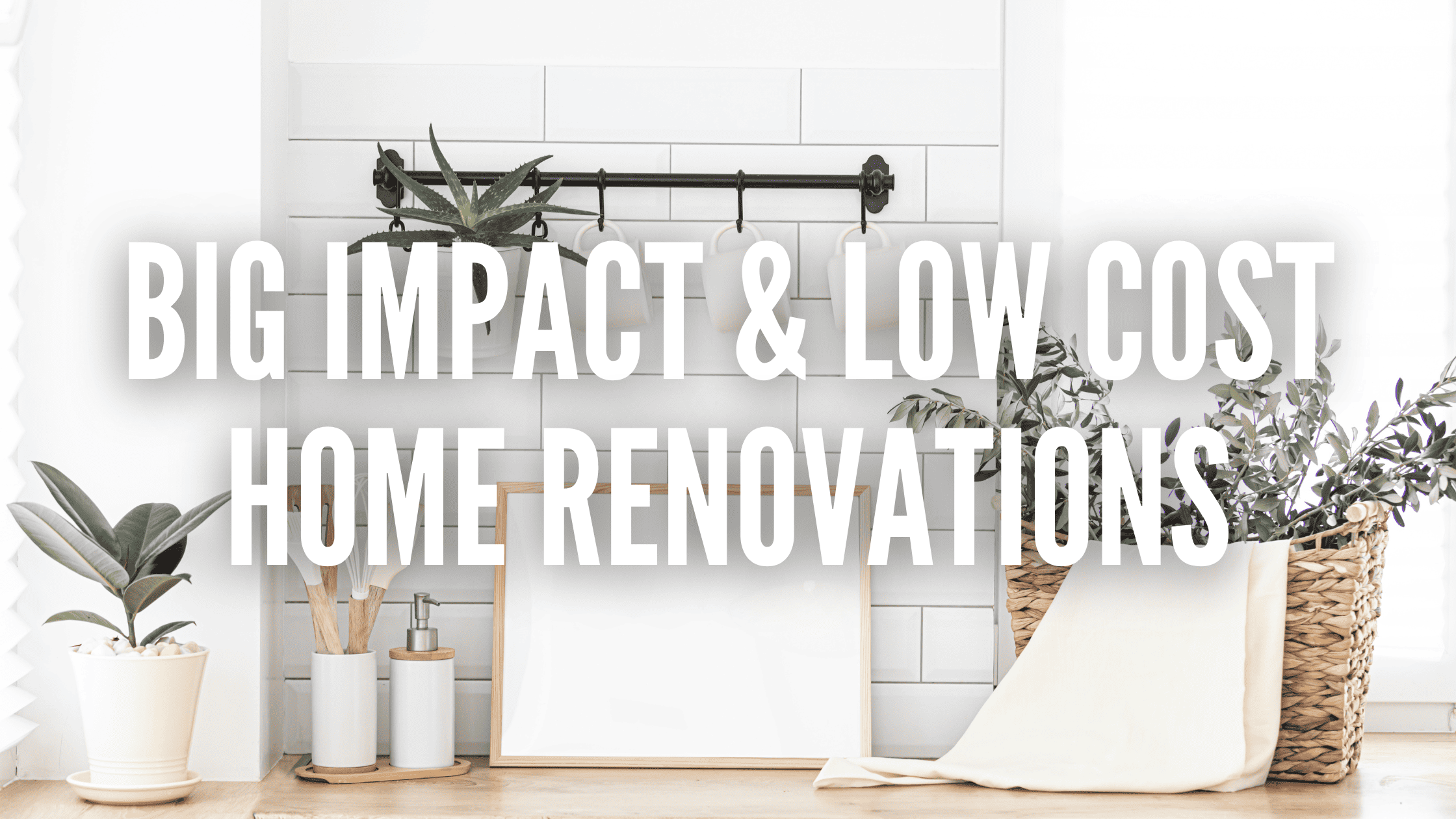 Ready for a big change but not a big price tag? Here are some home renovations to get you started that won't break the bank. Where would you start? Comment below!
1. Replace Doors
Replacing your garage door or front door can make a big difference when it comes to curb appeal. For an even less expensive renovation, consider painting your front door instead. Make sure the color you choose speaks to your home's style. A bold, unusual hue, like the lime green on the home in the photo below is a nod to its modern exterior. But don't be afraid to break the rules. Using an unexpected color can add personality and liven up a traditional facade.
2. Update Bathroom Vanity and Countertop
Finding a pre-made vanity set couldn't be easier: Double-sink vanities, floating vanities and even corner vanities are regularly sold in a variety of styles, materials and sizes. A basic understanding of plumbing and some good old-fashioned elbow grease is required for assembly, but if the thought of messing with your pipes alarms you, a professional installation average around $1,500 and can be as low as $300. If replacing your vanity or countertop is out of the budget, consider countertop refinishing. There are tons of options out there when it comes to refinishing your bathroom countertop, like an epoxy option.
3. Change Kitchen Countertop or Mismatched Appliances
Replacing countertops is a common kitchen renovation. Ceramic and porcelain tile are the most cost-effective and are an easy DIY, if you don't mind taking the time to install and maintain them. Laminate countertops are slightly more expensive, but offer a diverse range of colors and styles. Essential kitchen appliances like refrigerators, stoves and dishwashers can all be replaced surprisingly inexpensively. Depending on the brand, it's possible to spend less than $500 per large appliance (not counting any additional fees). Don't forget to ask a retailer about package offers or discounts if you are buying multiple appliances, which can save you up to $1,500.
4. Deep Cleaning
Sounds simple enough, but nothing can refresh a home more than a good deep clean. Consider hiring a cleaning company to come and do a massive deep clean of your home. Rent a power washer or hire a professional to power wash the exterior of your home.
5. Redo or Install Kitchen Backsplash
Redoing the backsplash is both a surprisingly easy DIY and a classic way to bring creativity and personal flair into an otherwise standard kitchen. Inexpensive materials are easy to find, from peel-and-stick patterns to painted planks, mark-down tiles and stencil designs.
6. Incorporate an Interior Design Theme
Often, making a house feel brand new can be as simple as changing up the furniture and style. Consider theming certain rooms of your house around a certain color, pattern or style and getting rid of, or refurbishing and upcycling, any furniture that no longer matches. It also simplifies the shopping process: you can save money by buying wholesale and taking advantage of cheaper prices on themed sets of dishware, linens and accessories. By unifying your house or a room with an appealing aesthetic, you can make it look like you're an expert in interior design. And if you have some furniture that you can't bear to part with, but it doesn't quite fit anywhere–go ahead and give that one room a cozy, eclectic vibe.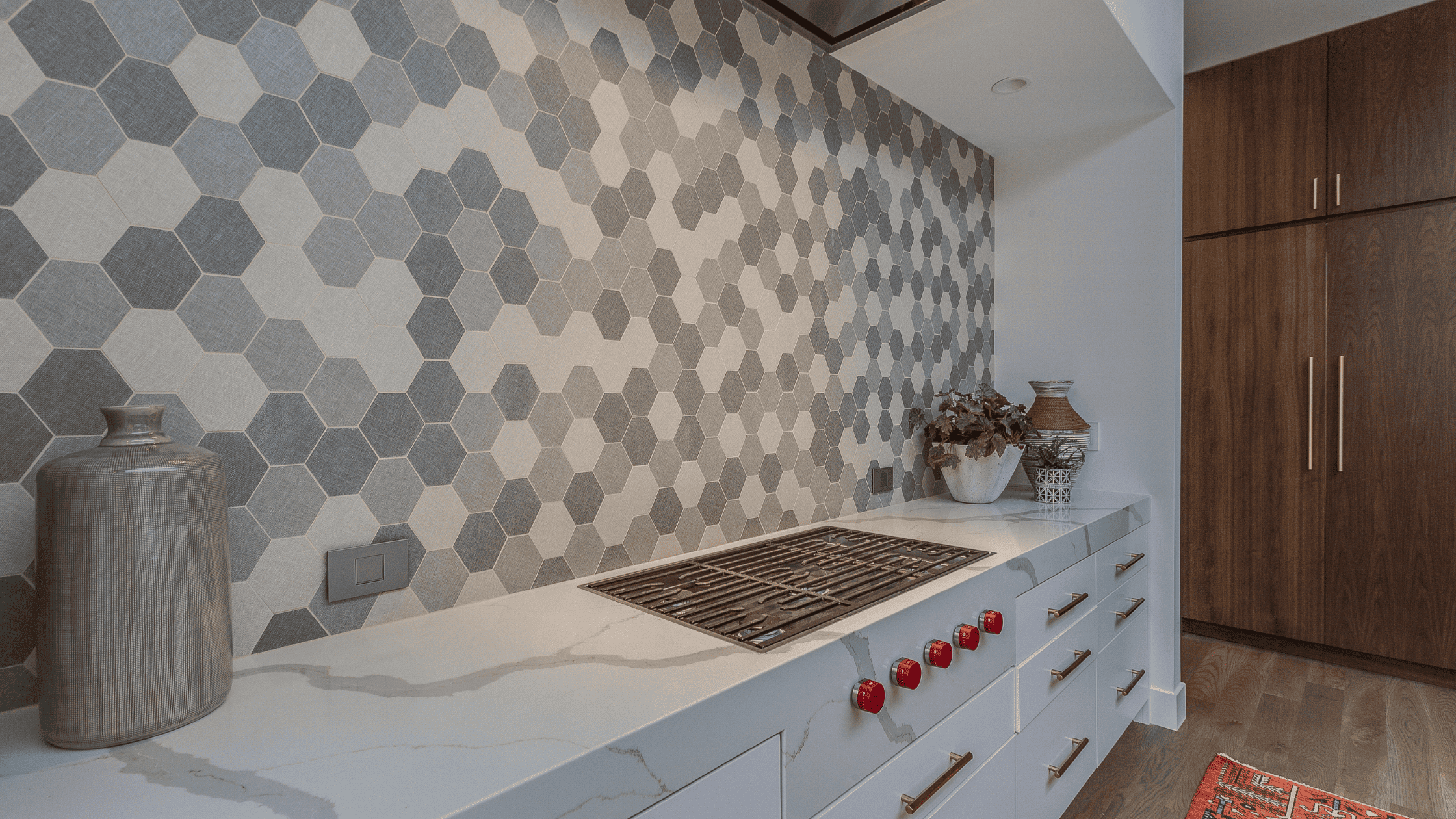 Until next month!
Resources: Forbes