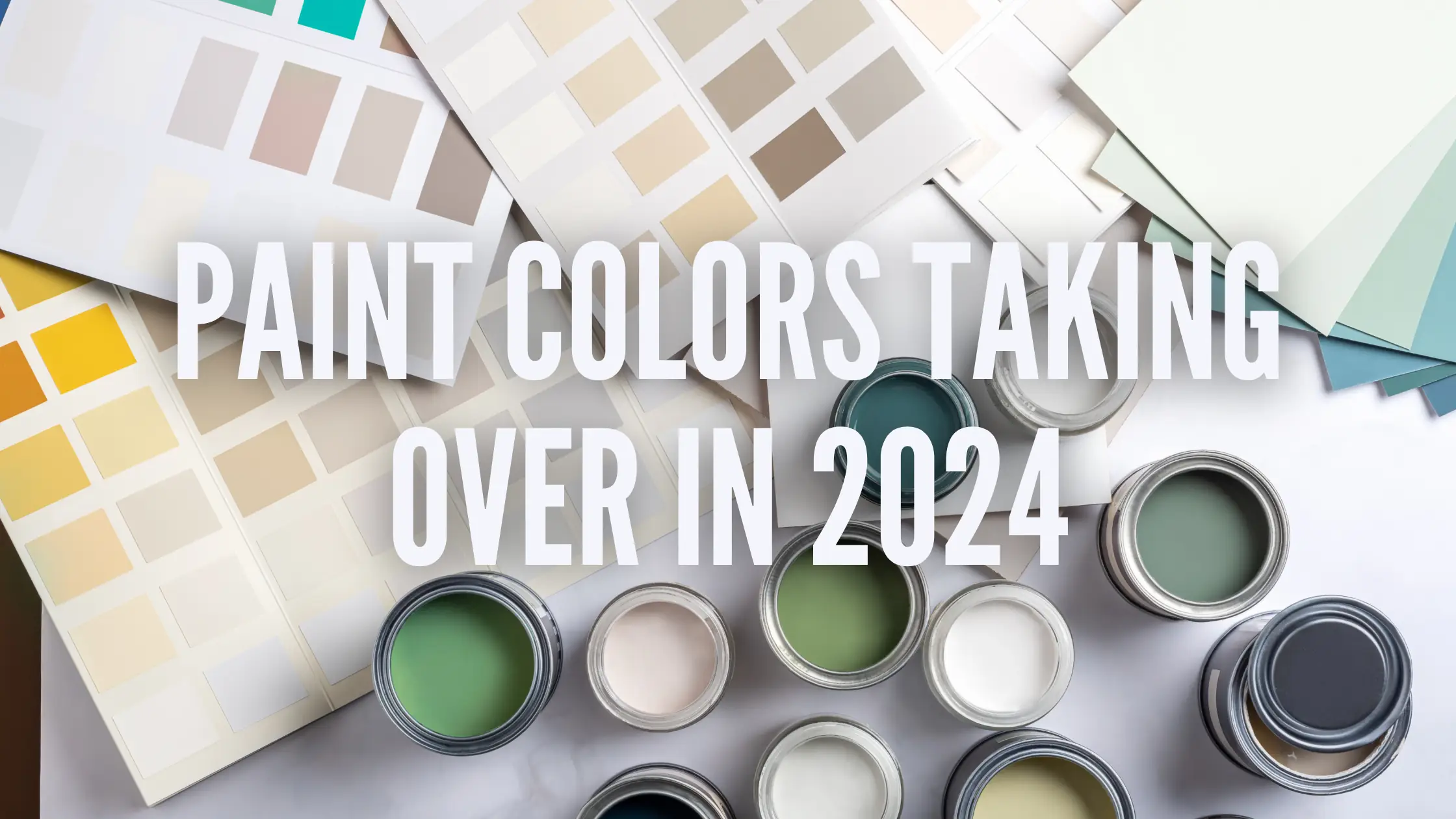 Blue is about to have a major year in 2024! We'll also see dark hues and warm tones as a favorite among the big paint companies.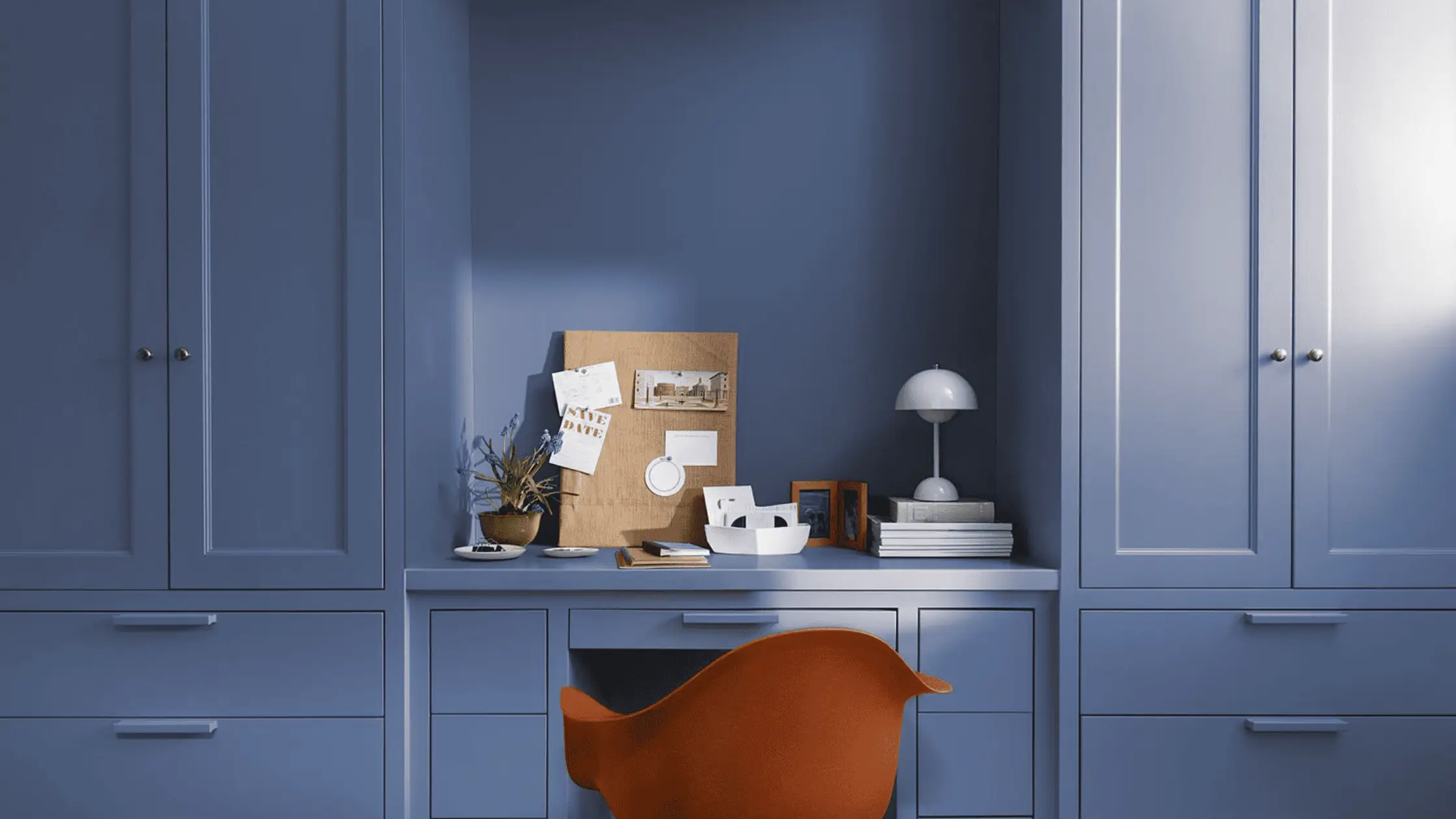 1. Blue Nova by Benjamin Moore
Blue Nova is a medium-dark shade with purple undertones. This color works best if you need to visually cool off a space. I'd use this color a bit more sparingly since it's rather dark, but it would be lovely for a front door or as an accent in a bedroom or bathroom.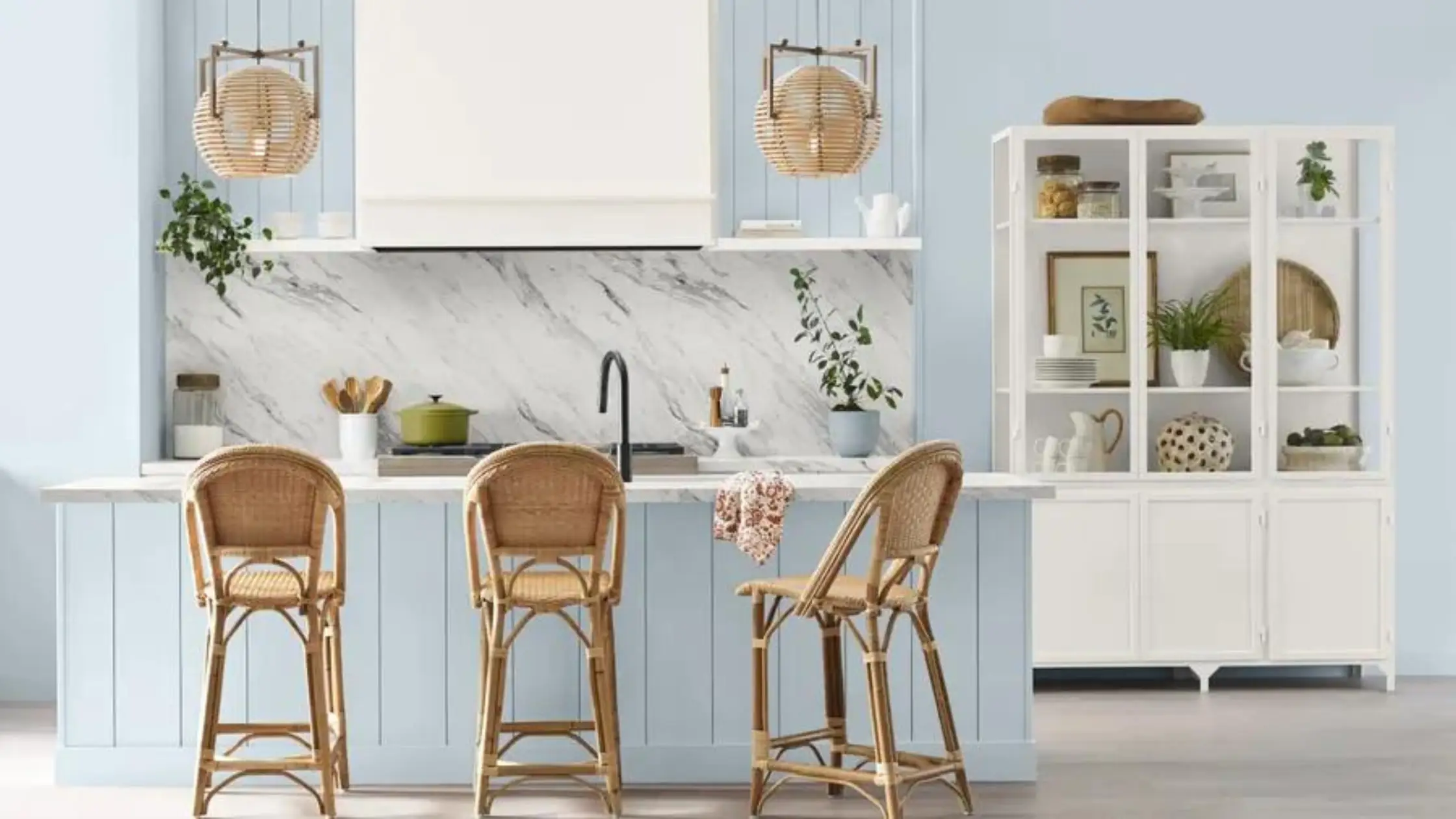 2. Upward by Sherwin-Williams
Taking inspiration from the sky above, Sherwin-Williams has selected this breezy, tranquil light blue as its selection for 2024 Color of the Year. Upward has a touch of gray in it, which makes it a sophisticated alternative to a more pastel baby blue. This is an excellent blue paint if you're looking to add color but want to keep your space light and bright. For instance, while dark navy blues have been popular recently for kitchen cabinets, this lighter shade might be a better option if your kitchen is on the smaller side or lacks abundant natural light. I can also see this color working well as a haint blue option for a porch ceiling.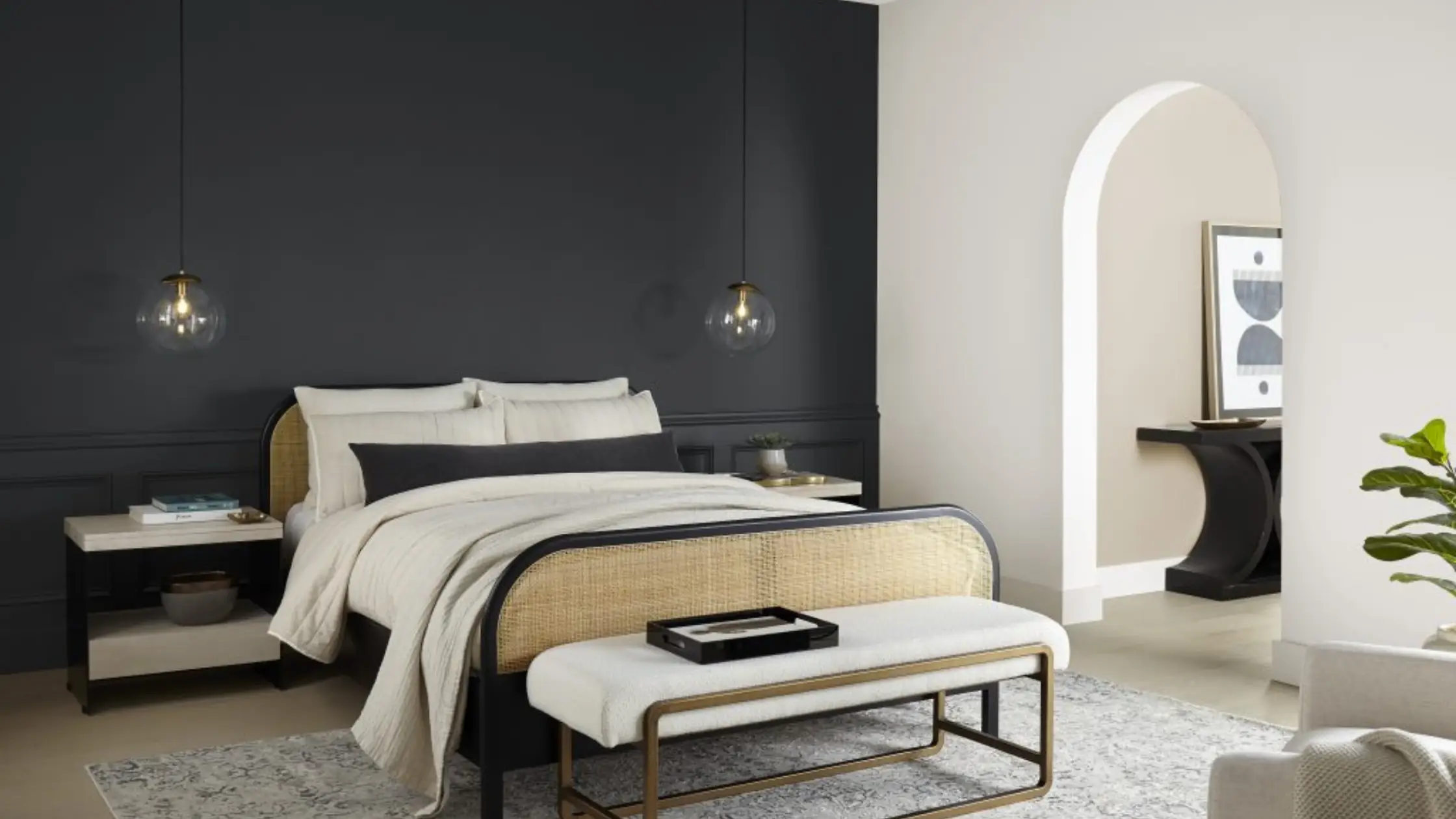 3. Cracked Pepper by Behr
Cracked Pepper is a neutral dark gray that sits on the color spectrum just a tiny hair from black. In fact, you can use it in place of pure black, as the latter can often appear too harsh or intense in and on a home. Cracked Pepper is a true neutral in that it has neither warm nor cool undertones, so it can work well as an accent or trim color along with any other color or colors.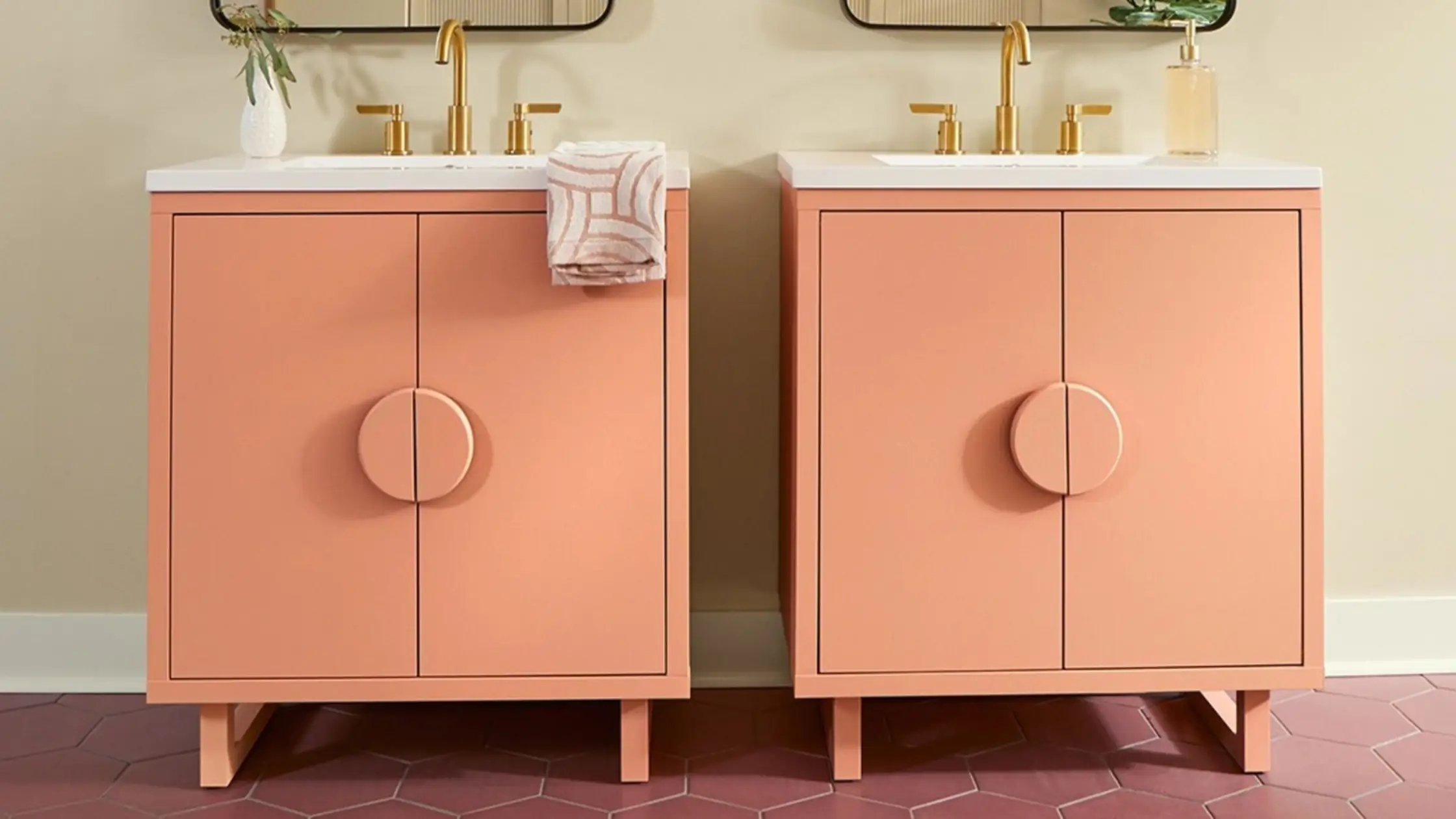 4. Persimmon by HGTV Home by Sherwin-Williams
While warmer shades might be in the minority in this list, Persimmon really stands out to for its soft yet spicy quality. It is a lightened shade of earthy terra cotta, shown here on bathroom vanities. It's an appetizing hue that lends itself well for use in a kitchen, dining room or other spaces in your home where you regularly gather for meals and conversation with family and friends.
5. Thermal by C2
Here's another pretty, soft blue, but this one a touch darker than Sherwin-Williams' Upward. As you can see, it works really well on kitchen cabinetry. It infuses color into the space but remains soft and tranquil. This color would also work well in a bathroom, whether on the walls or for cabinetry. Or you could consider using it as an accent color on just the ceiling. It's a trick that can visually enlarge and open up a room, especially if it has low ceilings, as the color mimics the sky on a clear, sunny day.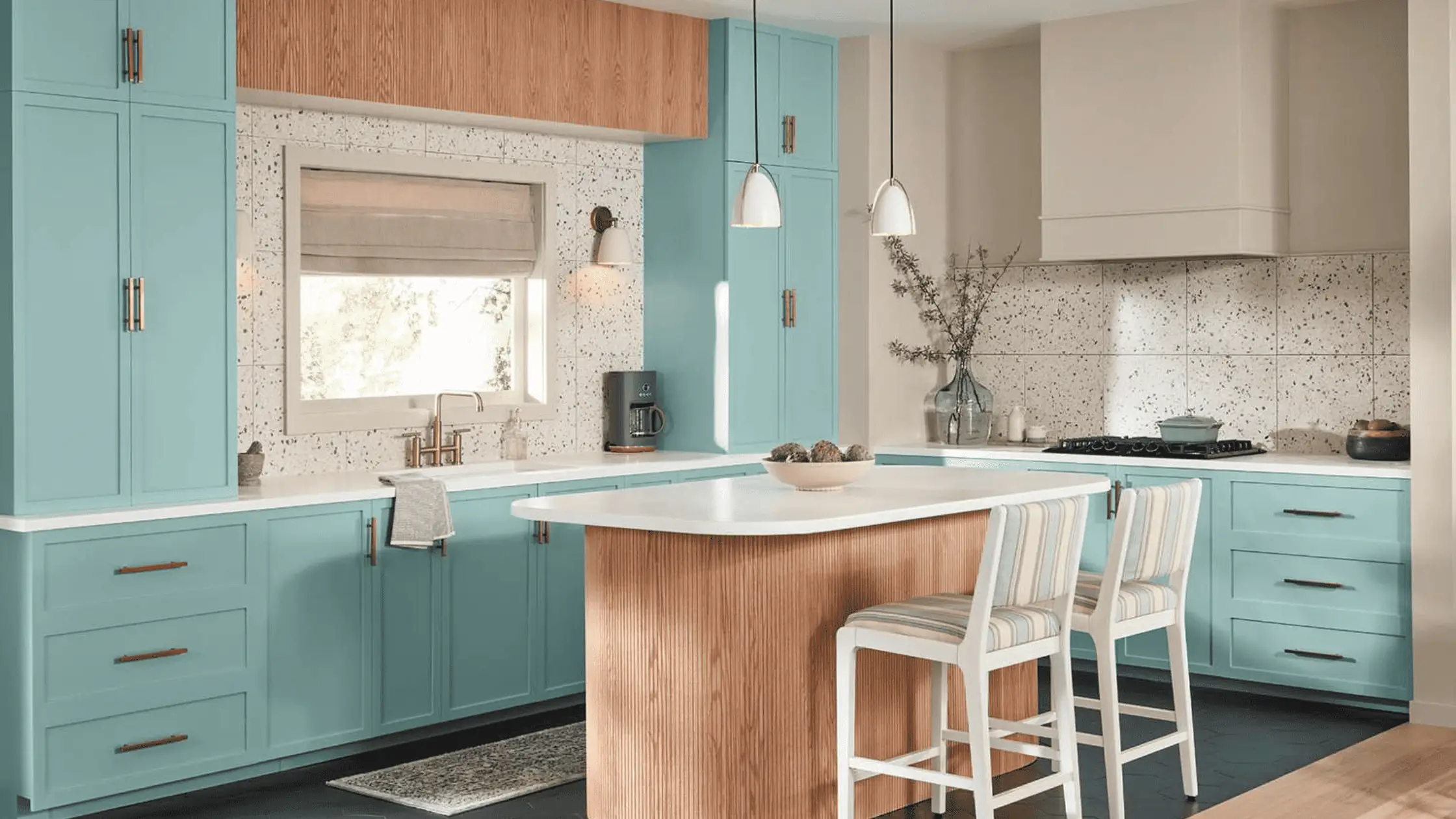 6. Renew Blue by Valspar
Watery blues are a great go-to hue when you want to inject vibrant color into a home. It has a tropical "on vacation" vibe that plays well with warm or cool neutrals. This brings up an important point: While you might enjoy checking out all of the "Color of the Year" announcements, you shouldn't feel as though it's a call to redecorate using these colors. Rather, if you see something here that you like, you can look forward to that color being featured more prominently in decorative materials and housewares in the coming year, should you want to add the hue to your home.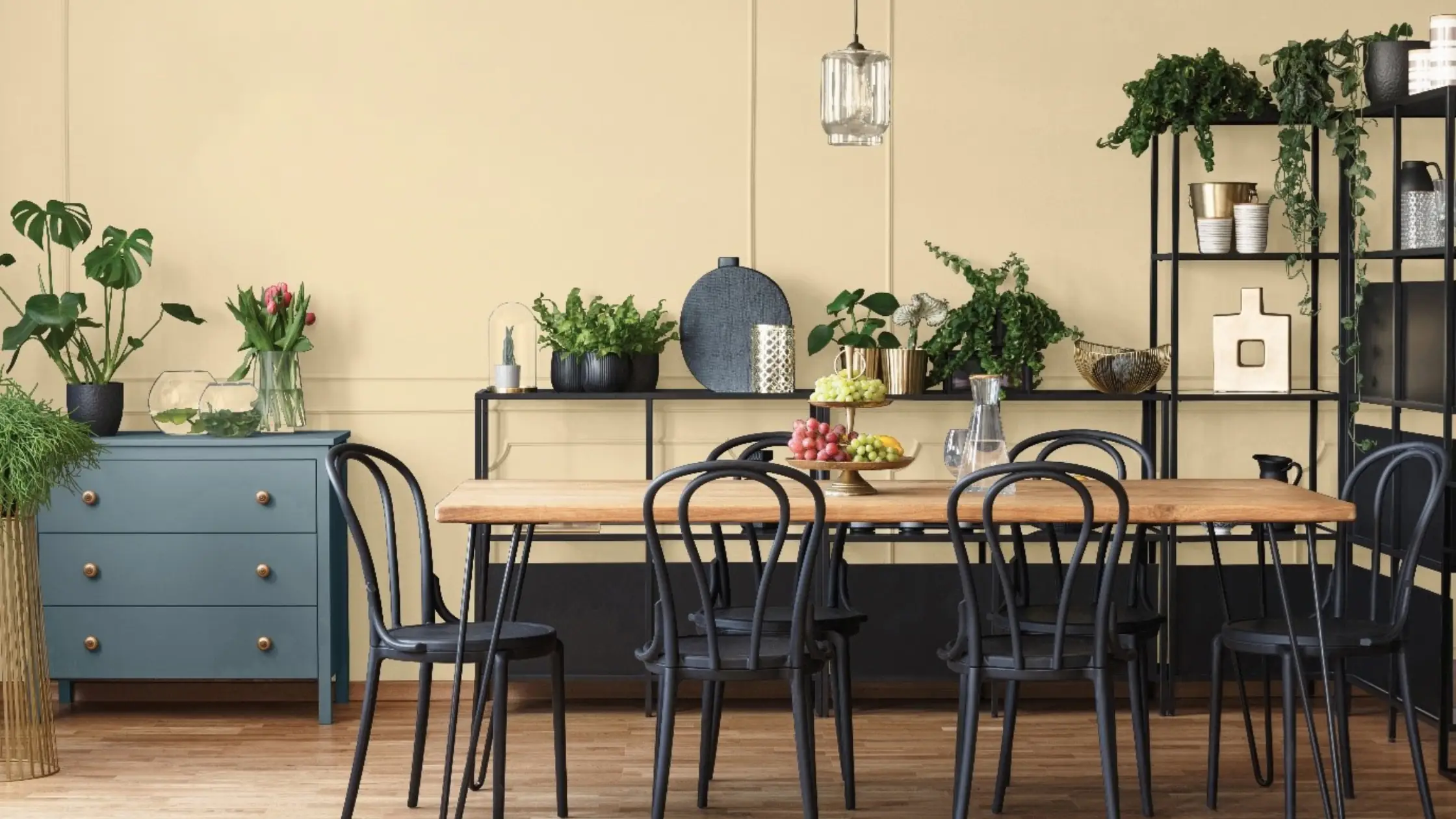 7. Limitless by PPG and Glidden
For those looking to infuse their homes with warmer hues, PPG and Glidden's selection of Limitless might be more to your liking. This soft champagne hue works well as a backdrop to darker wood tones, as well as warm metallics. Sunny shades such as Limitless can be called upon to help lighten and brighten a space, so if you have a dark, cramped room in the house that needs an infusion of luminous warmth, this could be the hue for you.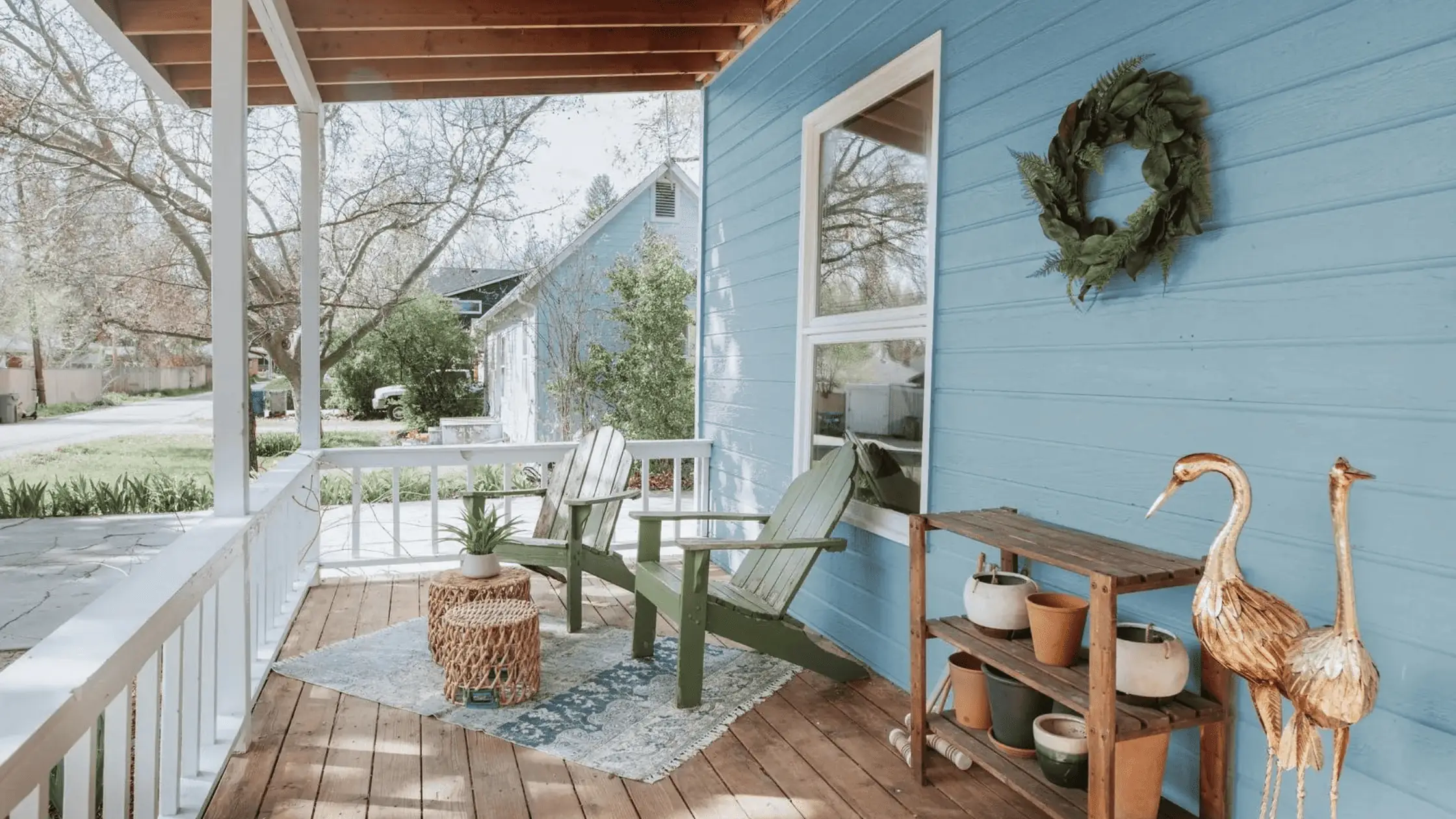 8. Skipping Stones by Dunn-Edwards
This medium blue shade reminds me of summer afternoons spent at the pool. It's a cool blue, so it's a great color choice for those residing in hotter climates. It can bring a soothing, cooling vibe to a bathroom, bedroom or sunroom. Dunn-Edwards' Skipping Stones would also make a terrific front door color for those residing in any climate.
9. Ironside by Dutch Boy
Dutch Boy also went for a deep and moody hue, this one a dark olive green with ashy brown undertones. This is a shade I'm seeing more and more of lately, typically used on cabinetry and millwork. It gives a cozy, intimate vibe to a space, making it a great choice for bedrooms, living rooms and dining rooms.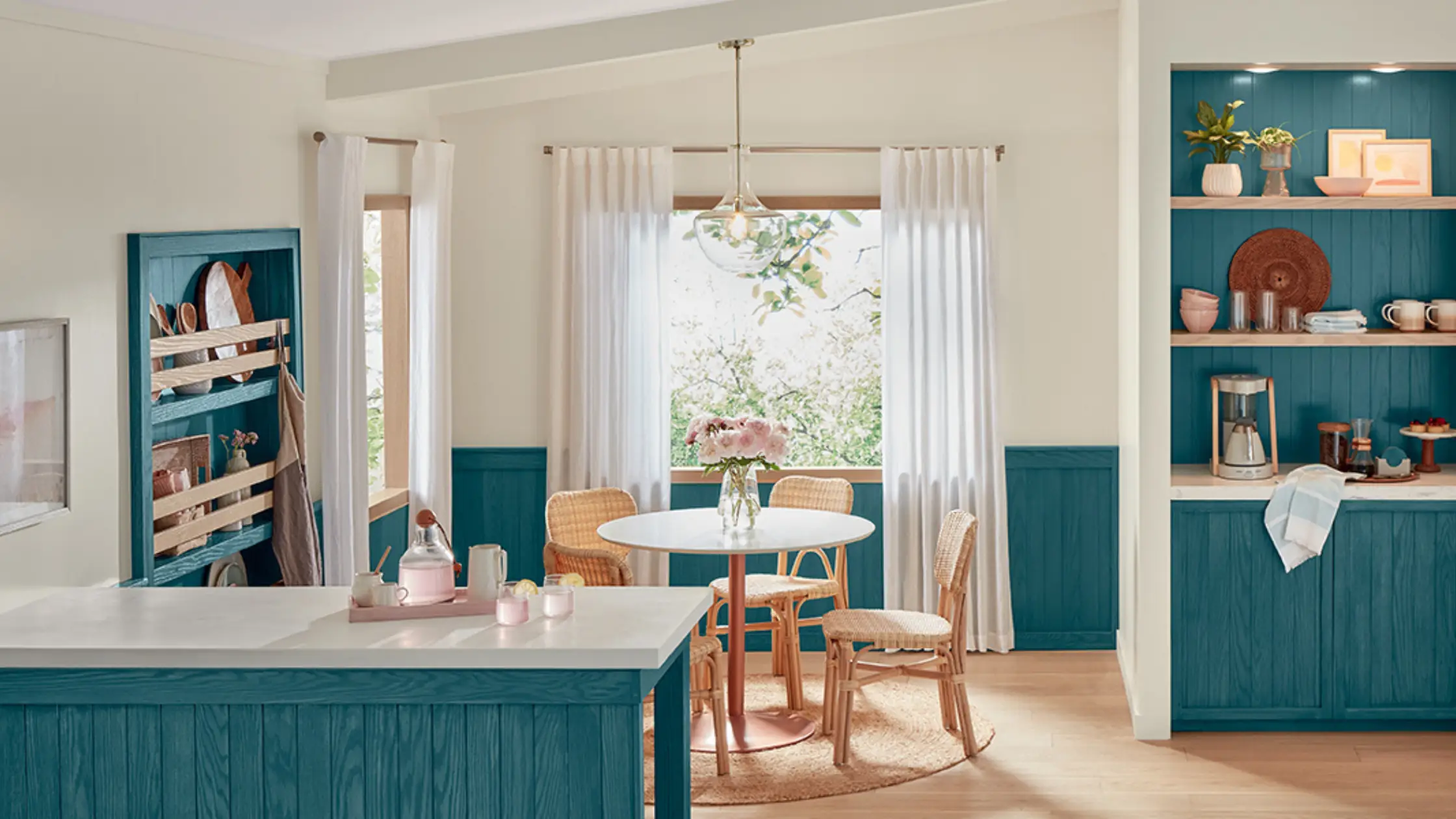 10. Bay Blue by Minwax
Here's a darker watery blue option that's actually a wood stain. And the great thing about a wood stain, versus paint, is that it allows the beautiful grain and texture of the wood to show through while adding a fun, vibrant color.
Which was your favorite color? Let me know in the comments.
Until next month! Hope everyone has a safe and fun Halloween!
Resources: Houzz