Portland, Oregon has been in the news lately because of demonstrations in a 3-block radius from the Justice Center downtown. I thought now would be a good time to highlight what makes Portland great.
1) The variety of bar and restaurant options.
While Coronavirus has killed many of the burgeoning establishments (Pok Pok, Arleta Library Bakery & Cafe, Blue Hour, Tanker Bar, to name a few), others are still surviving on thin budgets while navigating the nightmare. Places like Advice Booth, Rose & Thistle, Ovation Bar (OK it's actually in Milwaukie), Jolly Roger, Mad Hanna, Satellite Room, and Tabor Tavern are still open for business and somehow maintaining their sanity. Some restaurants are doing take-out and delivery. Some of my favorites are:
La Cocina Mexican Restaurant at 3901 N. Williams Ave. — new location in the space where the old Lompoc's 5th Quadrant was.
St. Honoré Bakery at 2335 NW Thurman (get the chouquettes)
Hat Yai on Killingsworth or Belmont is a Thai-Malaysian place offering an interesting mix of excellent fresh fried chicken, curry dipping sauce, naan-like bread (roti), and rice.
Amalfi's at 4703 NE Fremont — a classic Italian American eatery serving generations of Portlanders.
The Bite on Belmont (food carts)
Big's Chicken on Glisan
2) Neighborhood shows of spirit in all the little ways
Sharing libraries: I've seen books and tools available to share.
Little gnome villages
Wishing trees
Random signs of encouragement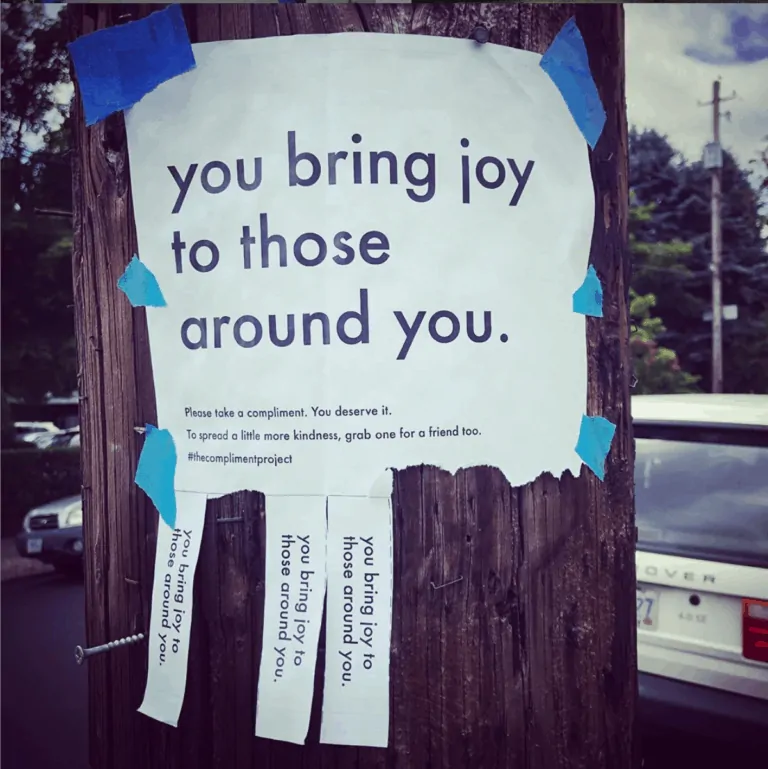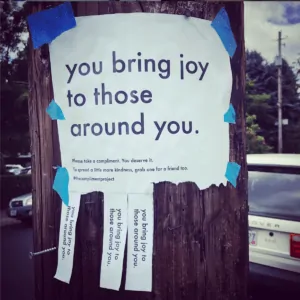 3) Abundant, lush plant life
Tryon Creek State Park, Oxbow Regional Park
International Rose Test Garden
Japanese Garden
Crystal Springs Rhododendron Garden
City parks like Mt. Tabor, Laurelhurst Park, Forest Park
4) Public Golf Courses
Portland Parks and Recreation manages five golf courses throughout the city. These have been a way to get outside while maintaining physical distance. As you may know, I love to golf. They offer junior golf programs so the city's youth can learn a new sport. Women-only groups are also offered. Colwood, Eastmoreland, Heron Lake, RedTail, and Rose City dot the map across town with beautiful green spaces to get that hole in one. They even offer a 3-year scholarship program for students entering their freshman year of high school. Hello, awesome summer job!
5) Appreciation for pets
I do not see the dog-friendliness in other towns like I see in Portland. Many outdoor restaurants offer water bowls for furry friends and even let them be with their owners. Tin Shed offers half-off dog meals when dogs wear their bandanas. The purchase is 100% donated Puplandia Dog Rescue. For the cat people, Purrington's Cat Lounge is a place where you can grab a cup of coffee and chill with the cool cats who are up for adoption.
6) Being within driving distance to:
Mountains for skiing
Rivers and lakes for fishing
Pacific Ocean for whale watching and sunset gazing
High desert getaways
Wineries offering internationally recognized award-winning Pinot Noir. Lange Estate Winery in Dundee has a marvelous tasting room (by appointment only).
Countryside to visit dahlia farms, tulip farms, and goat farms
These are just some of my reasons. What else would you add to the list? Or if you don't live here, send me a message if you'd like to find out in person.
Published July 30, 2020