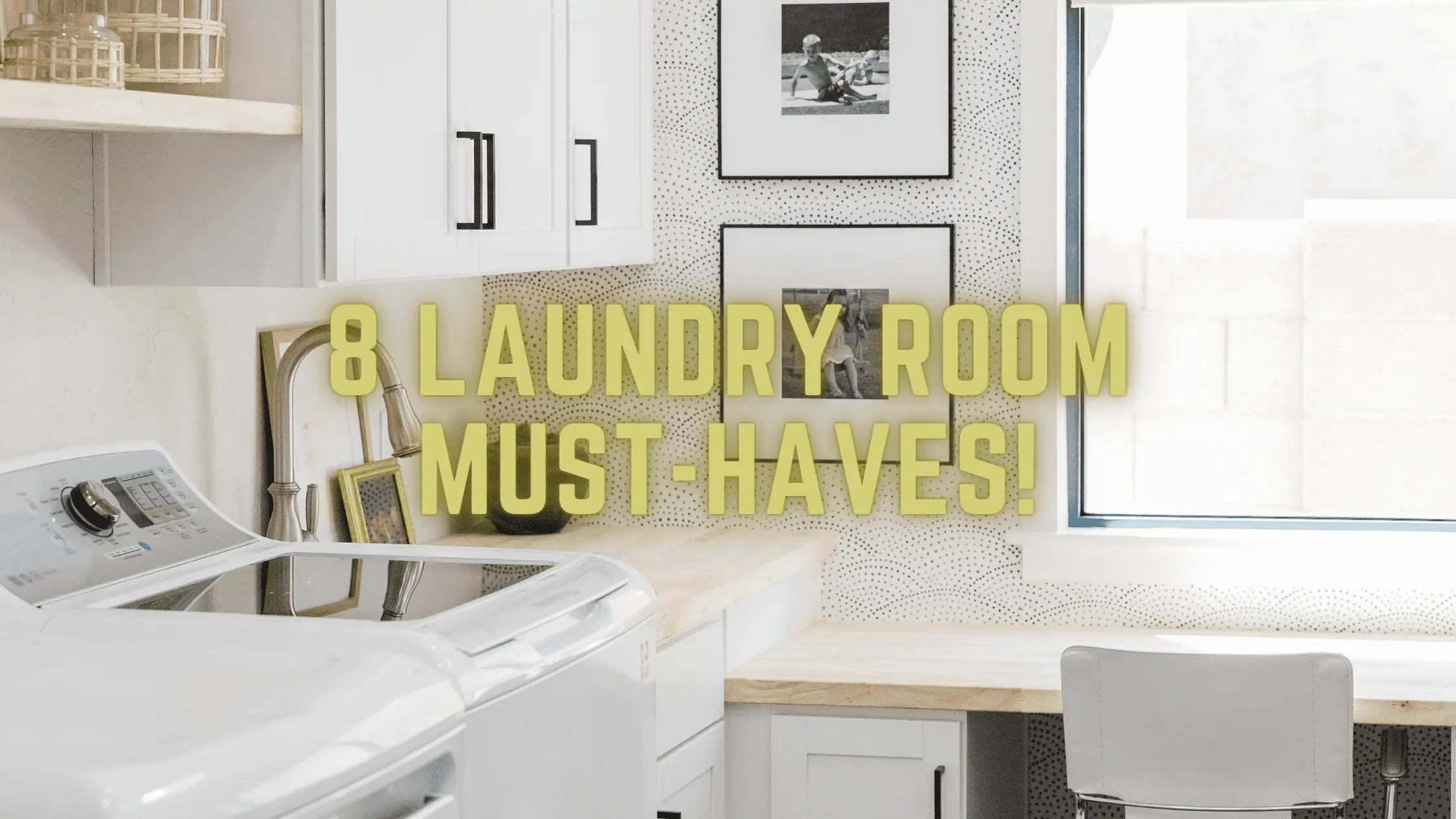 Straight from the experts! Check out these 8 laundry room must-haves that are not only visually pleasing, but highly functional. 
1. Deep Countertops
Having a decent amount of counter space in your laundry room is the number one request for most homeowners. Consider swapping out a top loader machine so you can place a countertop directly above your washer and dryer. You'll want the countertops to be at least 24 inches deep — or ideally 25.5 inches deep, if you have the room — so you can include a decent-size sink as well as counter space to put baskets and folded clothes on top
2. Drying Racks
Installing drying racks or a drying cabinet in your laundry room design means you can say goodbye to having those pesky free-standing drying racks all over the house. Place them over a heating vent or in a purpose-built cabinet.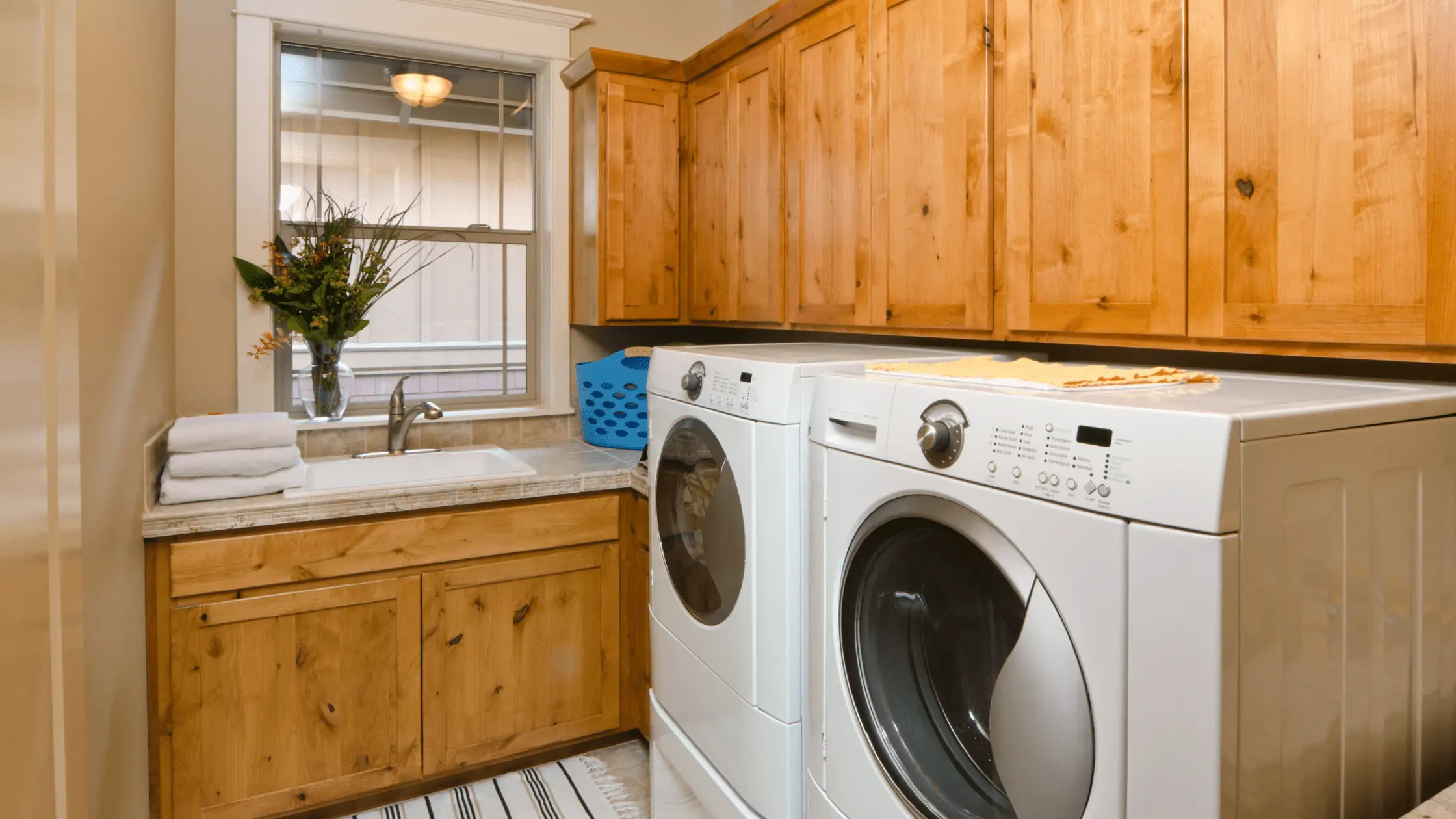 3. Hanging Rod
A hanging rod or rail installed above a countertop makes drying shirts easy and helps reduce the amount of ironing. Install the rail underneath overhead cabinets or make it a feature by installing it to hang from the ceiling. Just be sure to allow for enough clearance between the rail and the counter for shirts to hang!
4. Forgiving Finishes
When it comes to flooring, experts recommend tiles that have a patina or stone look as they are great for minimizing scuffs and smudges that regularly occur in a hardworking spot such as the laundry.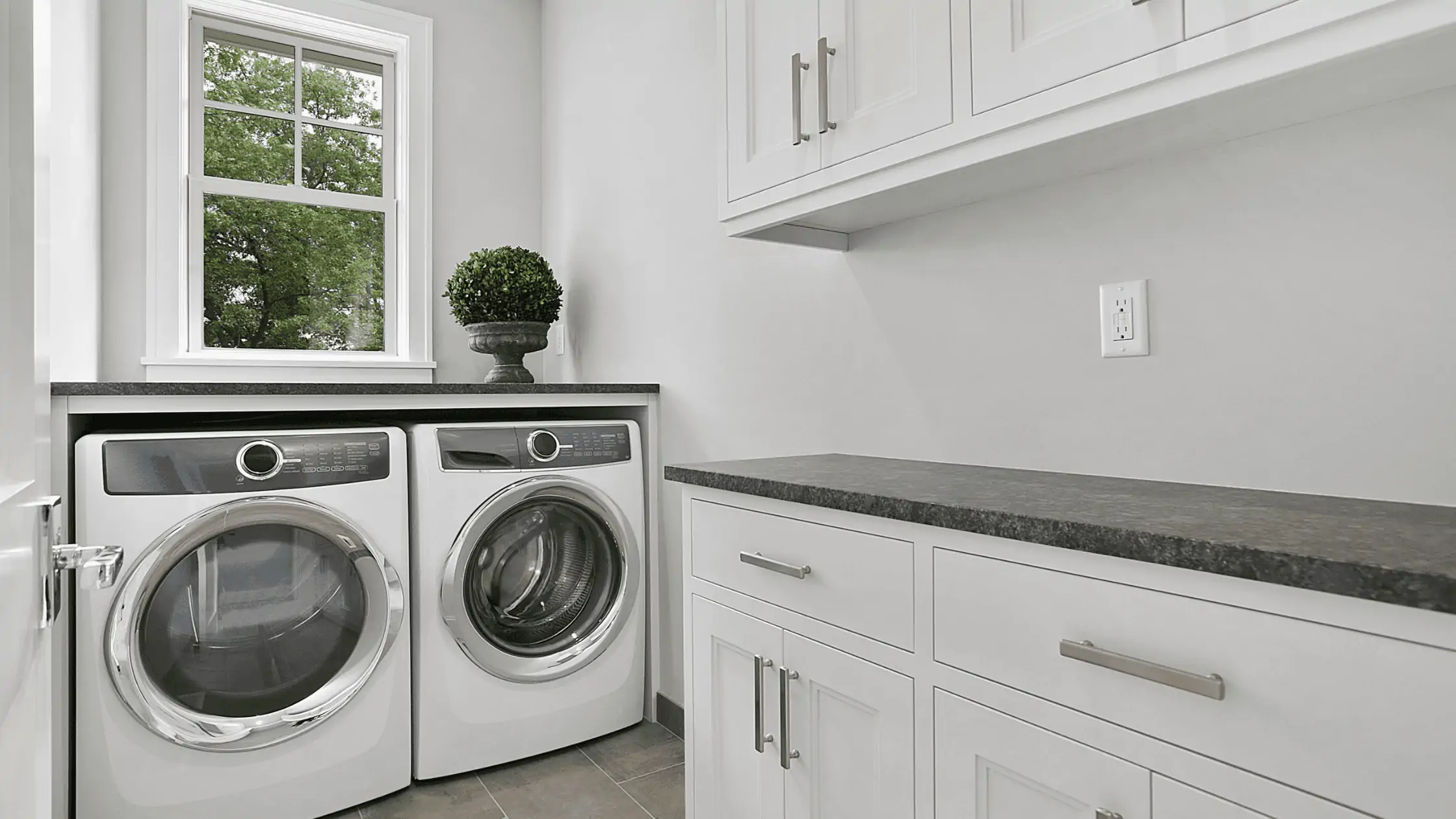 5. Smart Storage
Think about whether or not you want to store other items in your laundry room such as cleaning supplies, ironing boards, mops and brooms, or your vacuum cleaner. If so, you'll want to plan your design carefully to accommodate for the extra storage you'll need for these items. Include additional electrical outlets in your cabinetry design so you can charge cordless vacuums while keeping them out of sight.
6. Room for a Hamper
A pull-out hamper fitted into your laundry room cabinetry is an excellent addition to any laundry room. This also deters you from having clutter or having to store dirty laundry in bedrooms.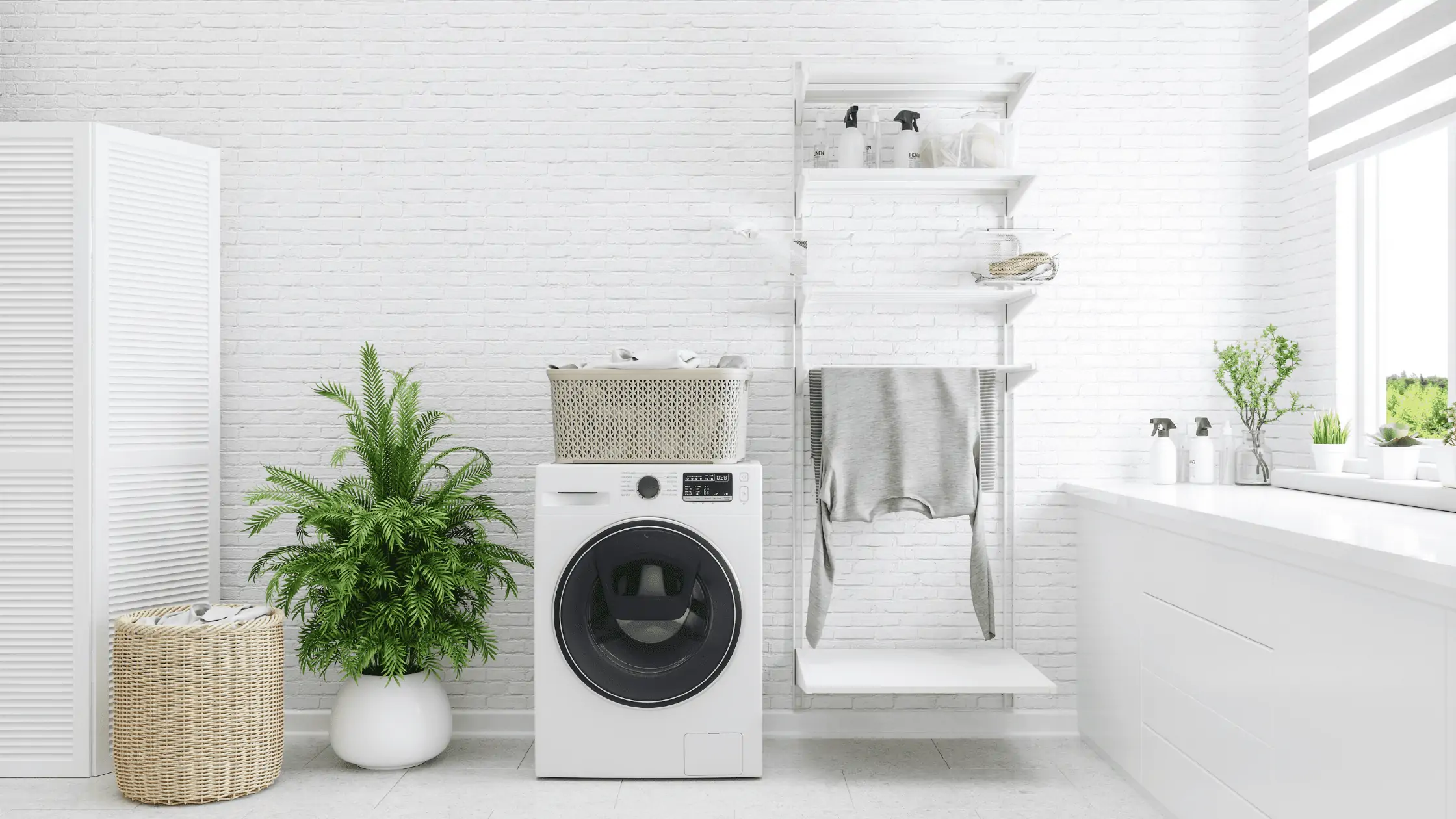 7. A Big Enough Space
If you are doing a complete laundry room remodel, it's important to consider how much space you'll need. A common mistake is designing a too-small laundry room, particularly in a busy family home. The recommended minimum amount of space for a laundry room is 80 square feet. This provides enough space for a single row of cabinets, including a recess for the washing machine, a generous sink and a decent-size hamper space, plus a sufficient walkway.
8. Clean Design
To reduce visual clutter, conceal washing machine connections and direct bypass draining. Pull-out hoses are great for this application.