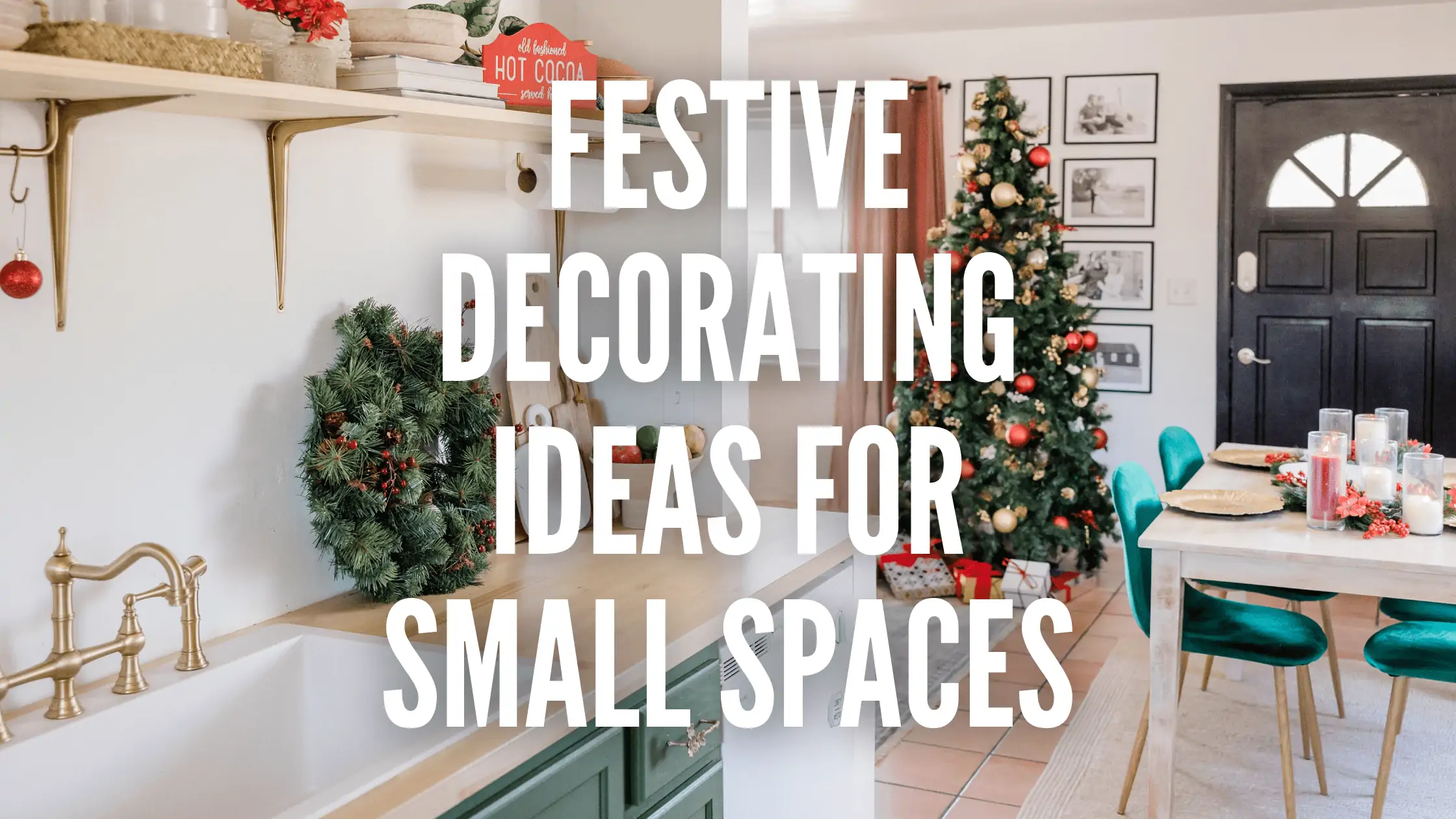 You don't need much to make your home feel like a winter wonderland this holiday season. Here are few ideas to help you decorate any space in your home – no extra large christmas tree required!
Snuggly Bedding
Now is the time to bust out those cozy flannel sheets and warm plaid blankets! Place a warm fuzzy blanket on your sofa along with some holiday throw pillows and voila – easy festive living room decor!
Mantle Decorations
A simple green garland that can be purchased at any garden center or local tree farm looks holiday-ready when draped over your mantle. Add candles (battery operated is recommended), twinkle lights, nutcrackers, pine cones, etc. for a little extra holiday cheer.
Pine Cone Garlands
Speaking of garlands and pine cones, why not combine the two? Whether you buy pine cones or forage your own, you can elevate them with brushed on gold leaf. Attach them to some rope for a rustic natural feel and drape them across your mantle, entry or doorways.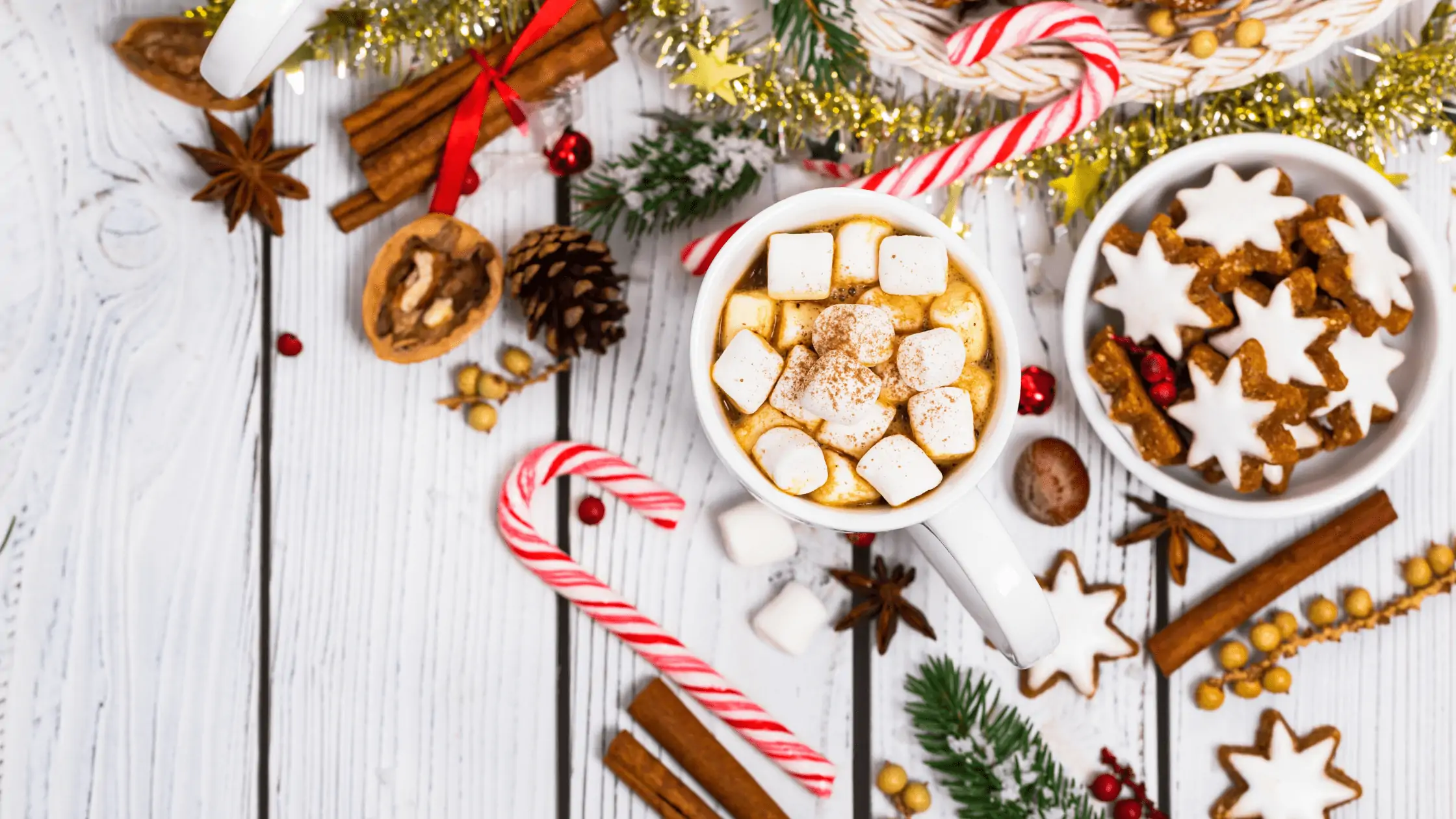 Hot Beverage Bar
Nothing says cozy winter time like a specific station set up for hot drinks. A tray stocked with the makings of your favorite hot beverage is sure to be a hit at any holiday gathering. Use an insulated thermos to keep hot drinks toasty, and prop up a sign to let guests know what's on tap. Garnish with marshmallows, candy canes, and cinnamon sticks.
Branch in a Vase
This may seem very simplistic, but trust me when I say it can be a huge statement piece in any space. Take a fresh cutting from a tree outside and place it in a large jar with cold water. Surround it with white candles or even tiny presents. If you don't have the space for a large christmas tree, this is a great alternative. It's simple, beautiful, and very hygge (a mood of coziness and "comfortable conviviality" with feelings of wellness and contentment).
Holiday Books
By strategically placing your favorite holiday books beneath a glass-top coffee table or propped up between bookends on a console table, you create fun and personalized holiday decor. Try using vintage children's picture books or holiday classics like "Little Women" or "A Christmas Carol".
Sprig of Red Berries
This is one of the most cost effective ways to decorate for the holidays. Take some red berry sprigs and pop them in a glass or ceramic vase you already own. Not only does this bring color to any room in your home, it also brings warmth. Try placing them on your mantle, in your powder room, bookshelves, or on bedside tables.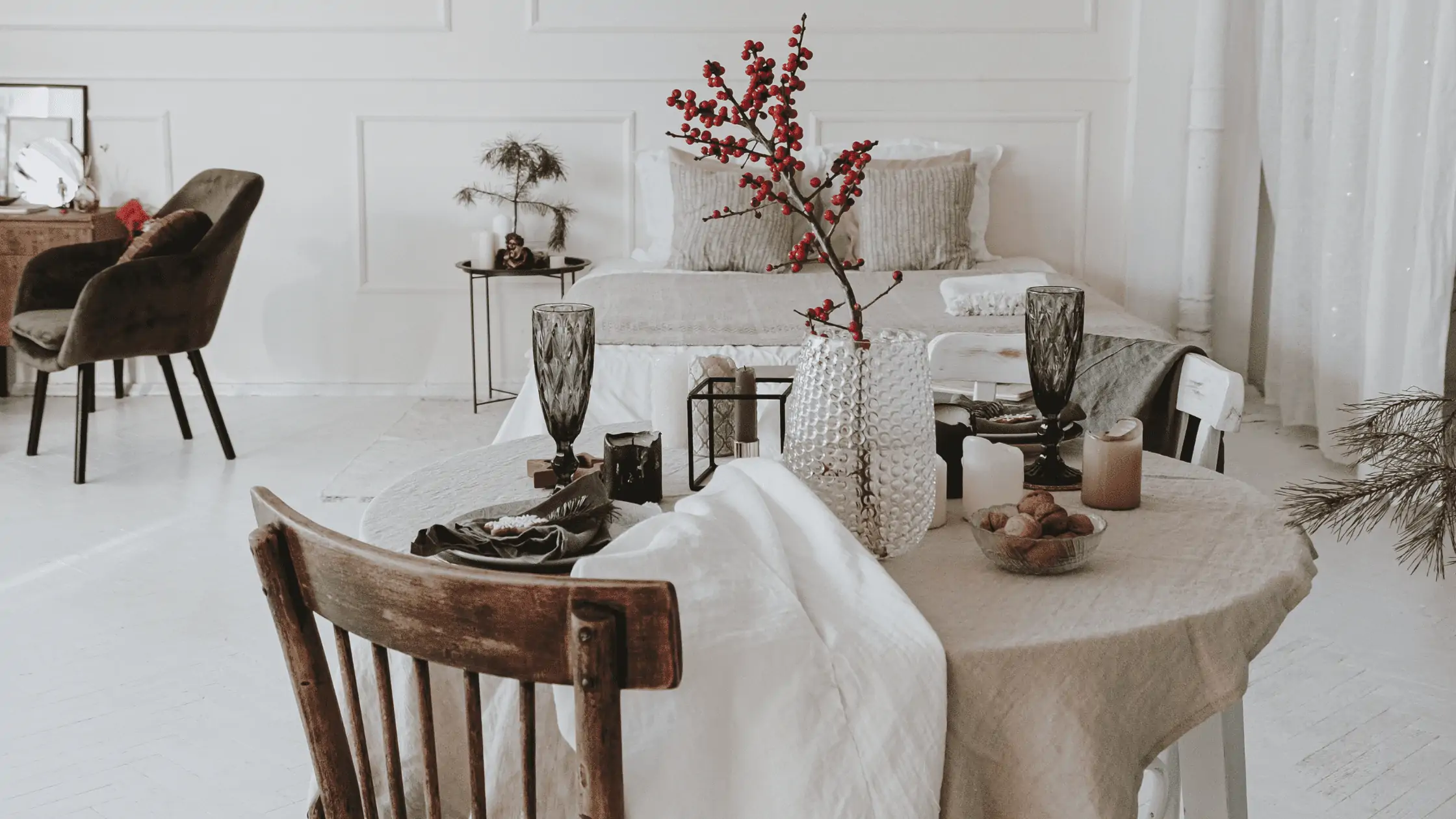 Chalk Art
Transform a chalkboard or a chalkboard painted wall into a holiday prop. Draw a wintry scene or a christmas tree. You can even place some wrapped gifts under your hand drawn christmas tree for added decor.
Mini Wreaths in Your Window
You can find mini wreaths at craft stores or even create some of your own. Hang an assortment of wreath sizes from your window with red ribbon at different lengths for a stunning effect that works great indoors and outdoors.
Advent Garland
Kids or no kids, advent calendars can be a lot of fun! Have a pet? Consider filling it with toys and treats for your furry best friend. These festive calendars look great hung up on a blank wall, banister or above your mantle.