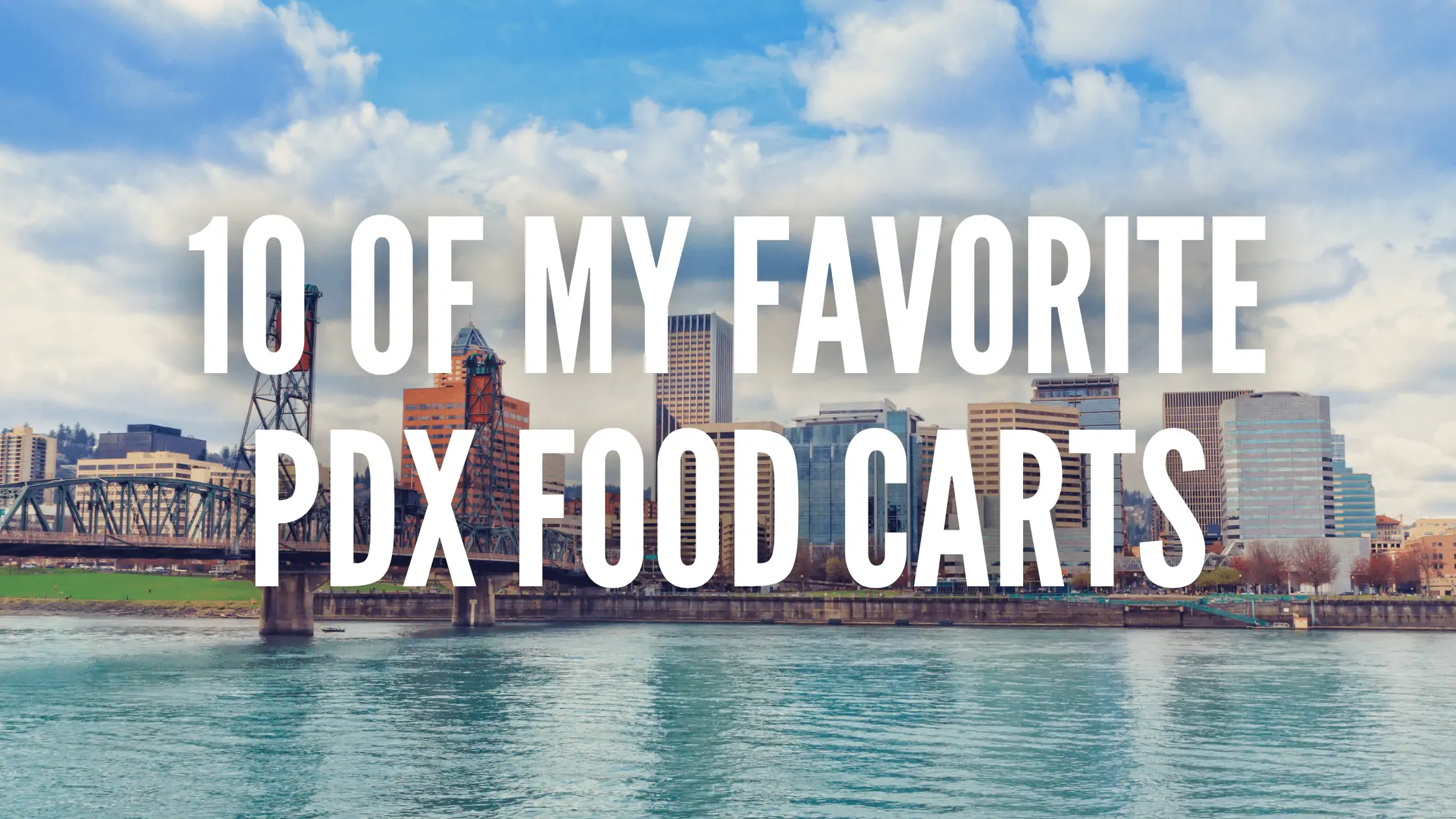 Here's my list of favorite food carts in Portland and the surrounding areas. Comment below with some of your favorites!
Photo from @tokyosandopdx on Instagram
321 SW 2nd Ave, Portland, OR 97204
Hands down one of the best sandwiches you will ever have in your life. The owners are super friendly and personable and you can't beat the price for the amount and quality of the food.
Photo from @kindcoffeecart on Instagram
4255 SE Belmont St, Portland, OR 97215 – The Bite on Belmont
The most special thing about Kind Coffee Cart has to be the people. The staff is more than accommodating and welcoming. The excellent coffee is just a plus.
Photo from @chickenandguns on Instagram
1207 SE Hawthorne Blvd. Portland, OR 97214
Wood-smoked Latin-style chicken is the focus at this rustic stand with outdoor seats & a firepit. Great service, cool atmosphere and some of the best chicken around. Don't forget a side of chimichurri if you plan on going.
Photo from @vikingsoulfood on Instagram
4255 SE Belmont St, Portland, OR 97215 – The Bite on Belmont
Served from a vintage Airstream, this Norwegian specialty food cart was voted one of the best food carts in the U.S. The lingonberry lefse wrap, norwegian meatballs, and Kraken snack are some favorites.
Photo from @sakuranoodlehousepdx on Instagram
13551 SE 145th Ave. Happy Valley, OR 97015 – Happy Valley Station
Sakura has an assortment of noodle dishes and their prices are very reasonable. The Singapore rice noodle dish is a fan favorite along with the Korean rice bowl, ramen, and chicken wings.
Photo from @yokaimusubi on Instagram
2190 W Burnside St Suite A, Portland, OR 97205
Okay so Yokai Musubi is not a food cart, but it's a tiny brick and mortar shop that is still worth a mention. Located downtown, Yokai Musubi has all of your hawaiian cravings and more. Stop by for the musubi, li hing candy, and rotating island desserts.
Photo from @titostaquitospdx on Instagram
3975 SW Beaverton Hillsdale Hwy, Portland, OR 97221
Tito's Taquitos is a tasty taco truck specializing in hand rolled taquitos. They just re-opened their new spot on Beaverton-Hillsdale Highway. The crispy potato taquitos topped with birria are the absolute best.
Photo from @ericaspdx on Instagram
120 NE Russell St. Portland, OR 97212
Humble food truck serving Southern comfort food including sandwiches, wings, meatloaf & cornbread. Great service and you'll love every bite! Give the smothered chicken, catfish dinner, or shrimp and grits a try.
Photo from @yoshispdx on Instagram
3530 SW Multnomah Blvd. Portland, OR 97219 – Multnomah French Quarter
Traditionally inspired, forward-thinking sushi food cart in the Multnomah Village French Quarter. Very fresh and very tasty! Try the Lime Green roll and the French Quarter roll.
Photo from @farmerandthebeast Instagram
1845 NW 23rd Pl. Portland, OR 97210 – Nob Hill Food Carts
Made with care and local products, Farmer and the Beast is the go-to spot for smash burgers. Not feeling a burger? Well you're in luck because their salads are delicious as well.