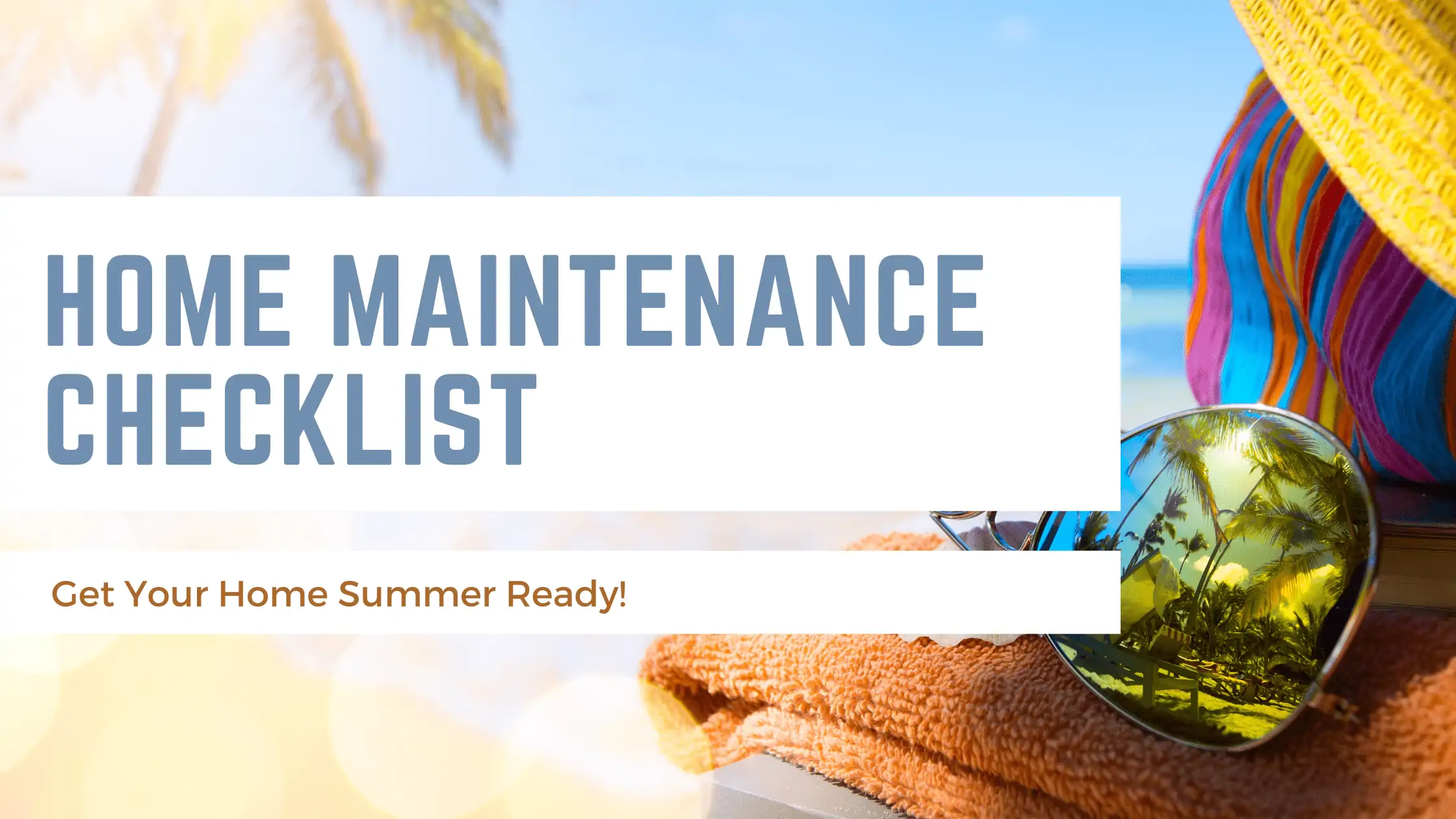 Happy Summer! Get your hot weather ready with this list of 10 to-dos.
1. Prep Your Porch
Get your porch ready for summertime hangouts by cleaning the front door, flooring, exterior windows, and windowsills. Dust light fixtures and remove cobwebs. Add some summer decor with a new doormat and some seasonal flowers.
2. Add Shade to Outdoor Spaces
Adding a few free-standing umbrellas to your outdoor space will make a huge difference when it comes to enjoying the nice weather or when you are entertaining. For a more permanent solution, considering installing a shade sail.
3. Keep Your Landscape Fire-Safe
It's important to do what you can to keep your home fire safe, especially if you plan on using a firepit this summer. Remove old fallen leaves, weeds, etc. and if your landscaping gets a little dry due to the heat, spray everything down with water before lighting up the grill or firepit.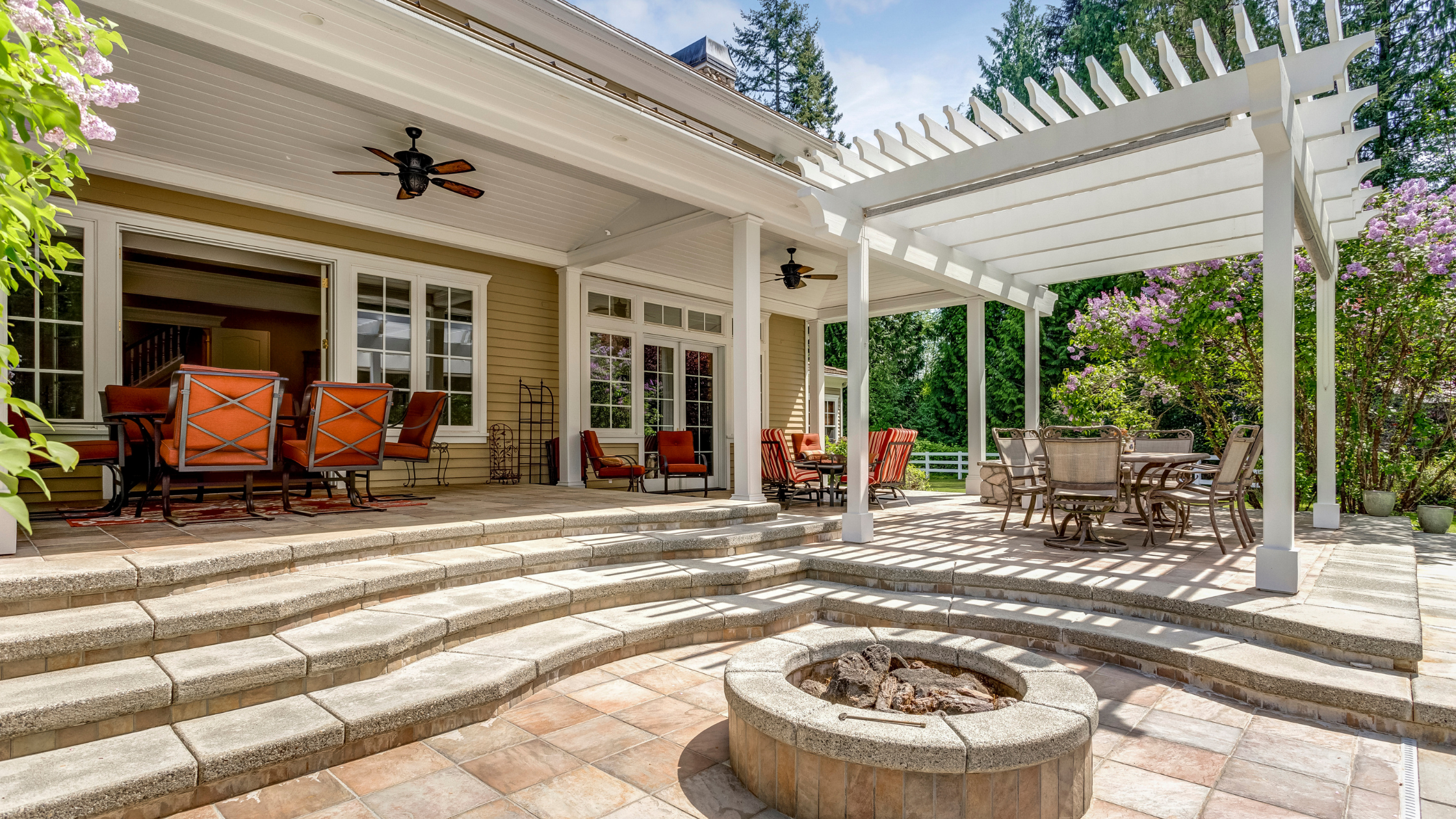 4. Keep Mosquitoes at Bay
Mosquitoes need stagnant water to breed – even something as small as a soda cap filled with water can become a breeding ground for mosquitoes. Stay ahead of the problem, walk around your property once or twice a week and dump out any water that may be collecting in tarps, children's toys, flower pots, saucers, bird baths, patio furniture, etc.
5. Clean Out Your Garage
It will likely take longer than one weekend to go through, clean, and organize your garage, but it's well worth it! Once your garage is cleaned out, consider adding wall-mounted storage to keep things neat and off the floor.
6. Check Your Safety Devices
You should always check your carbon monoxide and smoke detectors monthly and replace batteries when necessary. Don't forget to replace them every 10 years!
7. Inspect Kitchen and Bath Fixtures
Start by making notes of areas needing new grout or caulk and any slow leaks that need to be repaired. Freshen your kitchen drain by using a garbage disposal cleaner or by grinding a few ice cubes along with a few tablespoons of salt.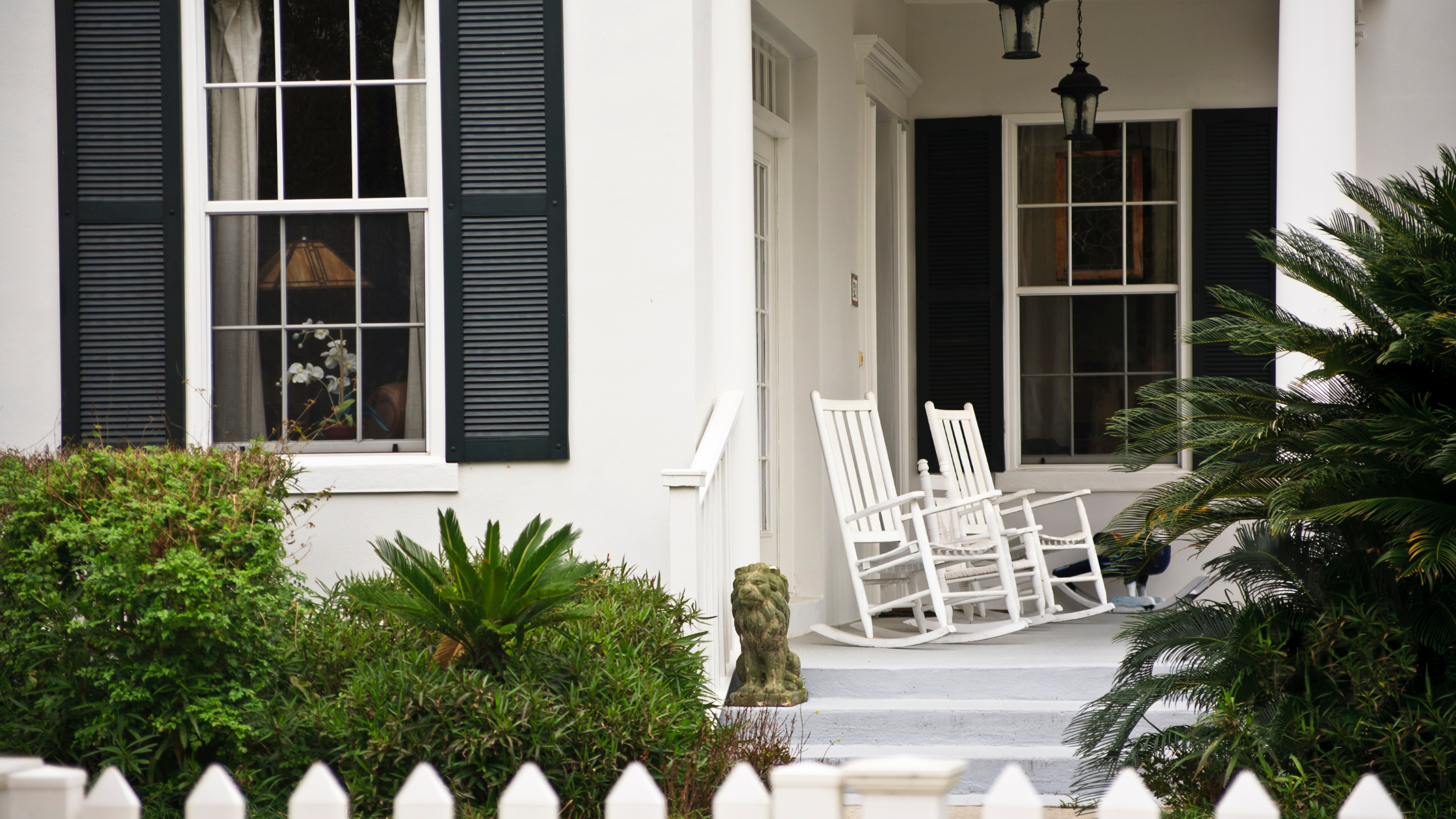 8. Tune Up Your Lawnmower and Garden Tools
Take your lawn mower and clippers in for a sharpening and tuneup so they're ready to work hard. Sharp tools are safer and do a better job! After using your garden tools, wipe them off with a damp cloth, dry them well and coat them lightly with a few drops of a multipurpose oil.
9. Schedule Big Home Projects
Thinking of replacing your deck or a landscape makeover? Now is the time to schedule the right pro for the job. Contractors tend to fill up fast during the summer so to ensure your project gets done in a timely manner, don't delay booking.
10. Deep Clean Your Grill
Hello grilling season! Make sure your grill is ready for your backyard barbeques by giving it a deep clean. This will also help prevent flare ups while grilling. Clean the grates and interior with a grill brush and wash the exterior with warm, soapy water.
I hope you all have a wonderful summer! Until next month!
Resources: Houzz.com