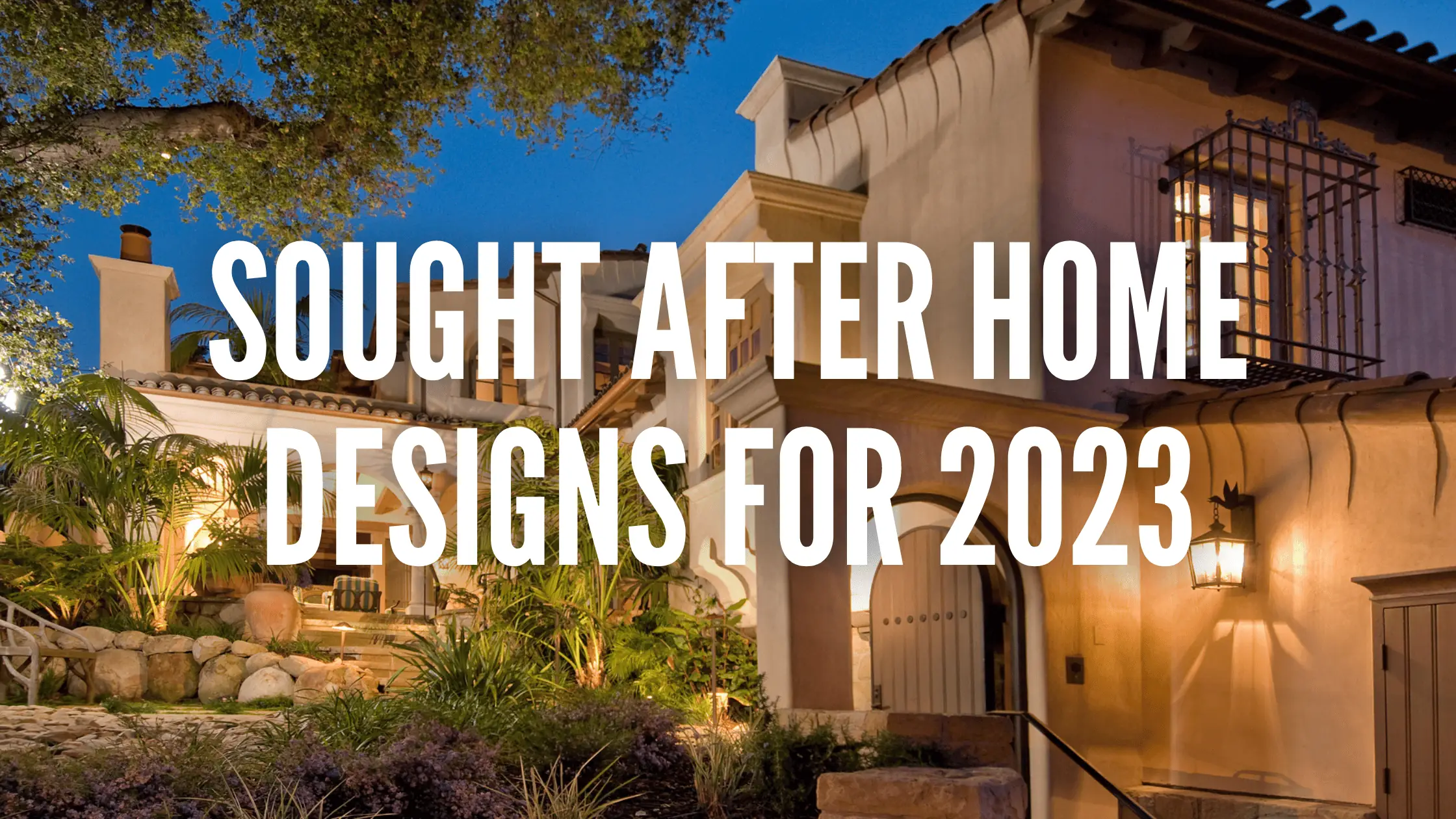 1. Industrial Style Kitchens
If you want a kitchen that's easy to clean, durable and stylish, just look to restaurant kitchens for inspiration. Online searches for "industrial kitchen" were up 41% year over year, along with associated features like easy-to-wipe stainless steel countertops (up 113%) and copper backsplashes (up 14%). Not-too-precious materials like concrete countertops (up 28%) and brick walls (up 93%) help create a durable industrial look.
2. Entertainer's Kitchen
During a party, many people naturally congregate near the food and drinks. And that typically means the kitchen. To facilitate a communal atmosphere, many homeowners are looking for ways to create a kitchen fit for entertaining. In fact, 3 in 5 homeowners use their kitchen for entertaining following a renovation (57%). Homeowners are intending to design entertaining kitchens, including "large kitchen island with seating" (up 187%), "open concept kitchen to family room" (up 76%), "beverage station" (up 71%) and "island cooktops" (up 48%), which allow the cook to face guests. Meanwhile, online searches for "walk-in kitchen pantry," a useful feature for storing extra supplies for large parties as well as hiding small appliances, were up a whopping 2,636%. And searches for "scullery kitchen" were up 38%. A scullery kitchen, also known as a butler's pantry, may feature prep areas, a sink, storage cabinets and some appliances and give homeowners the flexibility to keep messy food prep out of view of guests.
3. Finished Basements
When looking to expand a home's usable space, backyards and additions offer plenty of opportunity. But people with basements know a world of possibility sits below the surface.
A finished basement is great for creating spaces that might be considered less formal than the main areas of a home. And many search terms relating to fun basement features reflect an increase in interest in building these spaces out.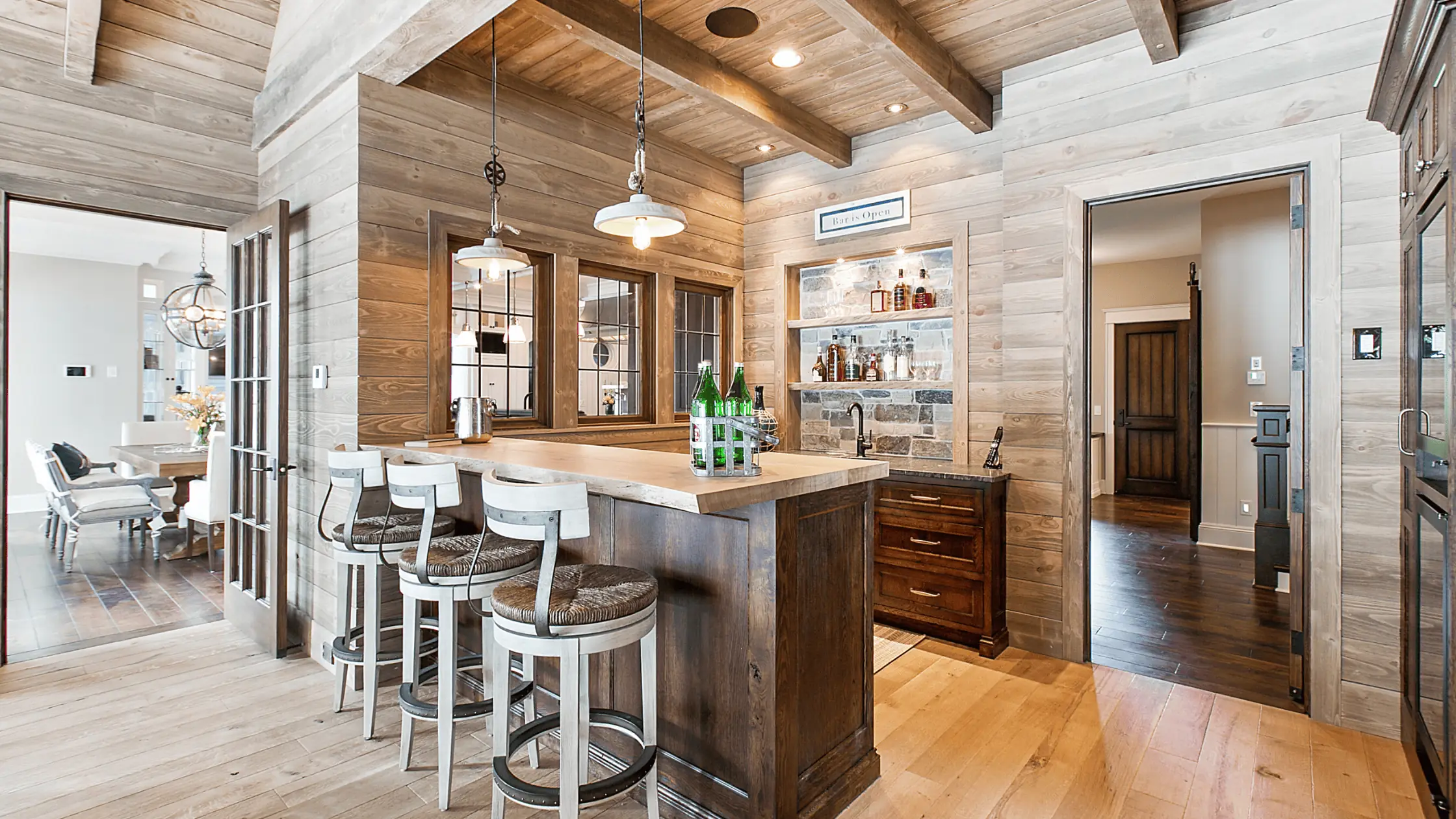 4. Spanish Colonial Style
Spanish Colonial homes, known for their white stucco exteriors, red tile roofs and rustic elements, are common in the South and California. And many homeowners with this type of home hire pros to update the spaces while honoring the roots of the architecture. But even people who own a home in a different style find the breezy Mediterranean look appealing. And all that might explain an increase in online searches for things like "Spanish Colonial living room" (up 1,470%), "Spanish Colonial kitchen" (up 207%) and "Spanish Colonial exterior" (up 163%), among other relevant topics.
5. Ceiling Vibes
Designers often refer to the ceiling as the "fifth wall," a reminder to give the overhead surface some love. Stained wood beams help break up the lines and work with the fireplace mantel and stone facing to create a stylish coastal look.
6. Open Concepts
Open concepts offer many benefits in a home. But sometimes a little separation is needed to add privacy, mitigate noise or create some visual delineation of purpose in an open area that combines multiple functions. Rising online searches show a few solutions: "living room divider" (up 446%), "Shoji screen" (up 60%) and "partition wall" (up 41%). A wood slat divider creates visual and physical separation between the entryway and sunken living room. The divider also establishes an arrival sequence, forcing guests to pause, turn to the right and experience the pull of the view through the living area.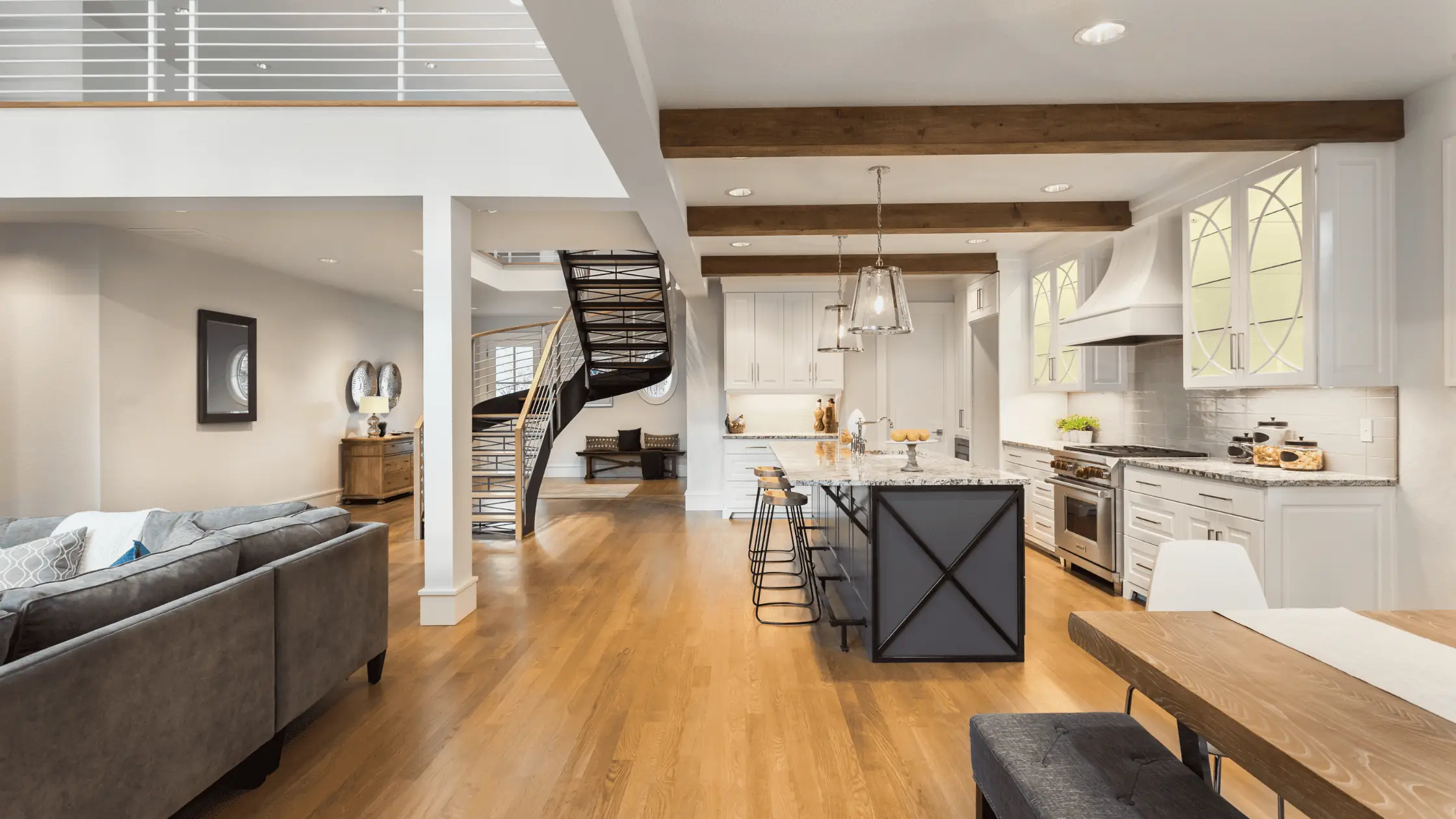 7. Bathroom Accessibility
For people with mobility issues, some common bathroom elements like curbed showers, tight layouts and hard-to-reach fixtures can be difficult to navigate. So improving safe accessibility is a major concern for many homeowners looking to stay in their homes well into their retirement years. And online searches for spaces and features that assist with those adaptations are rising. Searches for "aging-in-place bathrooms" and "handicap-accessible bathrooms" each more than doubled in the first quarter of this year compared with the same period last year. And features like "handheld shower head," "ADA compliant bathroom vanities" and "curbless showers" also grew.
8. Small and Outdoors
Small spaces call for small design solutions. So homeowners with modestly sized outdoor areas are on the hunt for things like "small screened-in porch ideas" (up 522%), "small plunge pool" (up 375%), "small backyard patio" (up 30%) and "small front porch" (up 28%). Blue shingle siding, stone flooring, white trim, a wood ceiling treatment and a pair of wood rocking chairs bring major curb appeal and a sofa offers a spot for catching breezes — or a nap.
9. Rooftop Terraces
No space should go to waste, and that includes a rooftop. Increasingly, many homeowners, especially those in metropolitan areas, are looking for ways to transform rooftop areas into welcoming outdoor living spaces. Online searches for "outdoor rooftop terrace" shot up more than 1,500% year over year. Likewise, searches jumped for rooftop decks (up 90%) and rooftop patios (up 40%).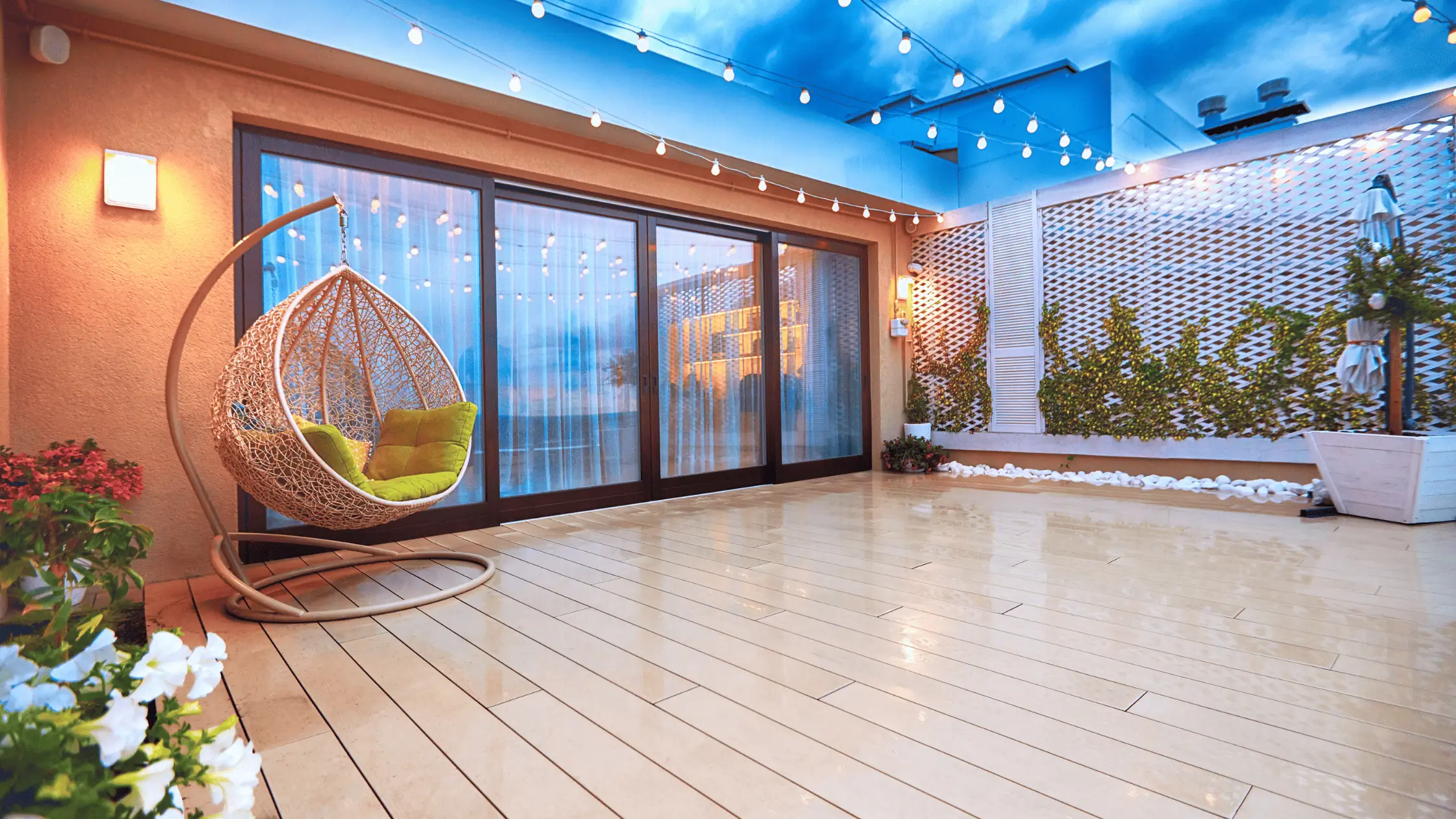 Until next month!
Resources: Houzz.com